5 days bike trip in the Svartisen area
Start every Thursday between 8 June and 24 August
Join us on an adventurous bike ride in the area of the Svartisen glacier. This package includes great nature experiences with quality electric bikes - but also a variety of outdoor activities. For five days you are close to the mighty nature in Meløy. Here you can experience the fantastic Glomfjellet, join a glacier hike on Svartisen or a top hike to Rødøyløva.
On this tour, you cycle on your own, but your luggage is transported for you. Meløy Adventure is your local host that arranges the experiences you want to participate in. Meløy Adventure supplies both accommodation, bicycles, activities and takes care of luggage shipping.
The easiest thing for you will be to start your trip in Bodø if you come by plane or train.
If you have any questions, you can contact us at post@kystriksveien.no or call +47 74 40 17 17.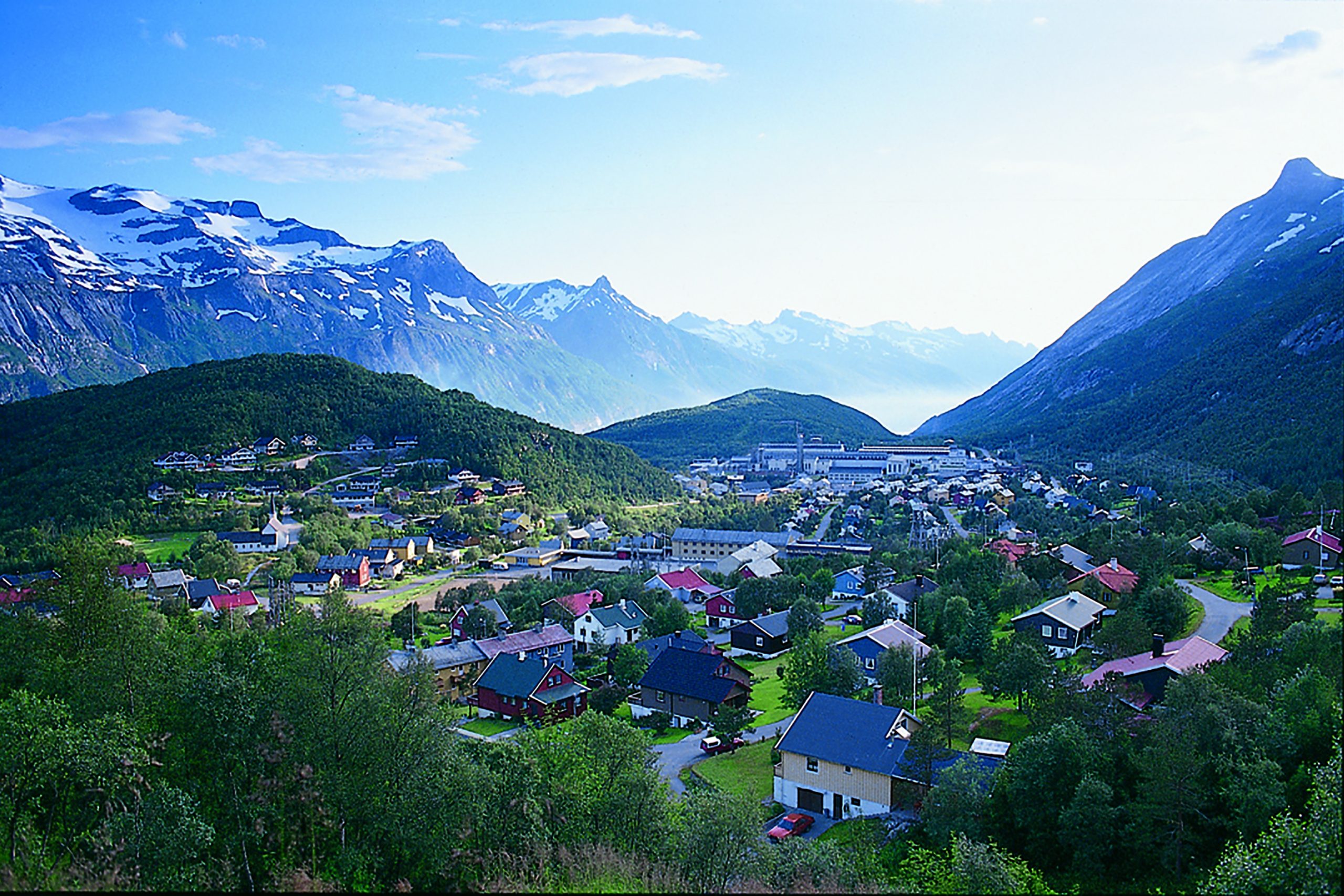 Day 1. Thursday. Bodø – Glomfjord
In the afternoon you depart from Bodø by express boat at 16.15. The boat calls at several places, including the island of Støtt, before arriving in Ørnes at 17.45. Here you will be handed the bike, which is equipped with bags and everything you need for the bike ride (hose, tool kit, etc.). Your luggage will be transported from here to Glomfjord.
The tour's first cycling leg goes from Ørnes to Glomfjord (20 km), along Kystriksveien (Fv17).
You check in at Gulbrakka, an accommodation located in the heart of Glomfjorden. Accommodation in double rooms. The rooms are newly refurbished, but without a private bathroom/wc. There is a shared living room, kitchen and sauna. Outside there is a hammock where you can relax after the day's chores.
There are several possibilities for shorter excursions by bicycle. For example, to the old power plant in the heart of Glomfjorden, known from Operation Musketoon (sabotage action during World War II). Or you can cycle to the center of Glomfjord to see the old industrial site which at the beginning of the last century was planned to become a larger city.
In the evening, a simple dinner is eaten and there will be a short briefing on the next day's experiences.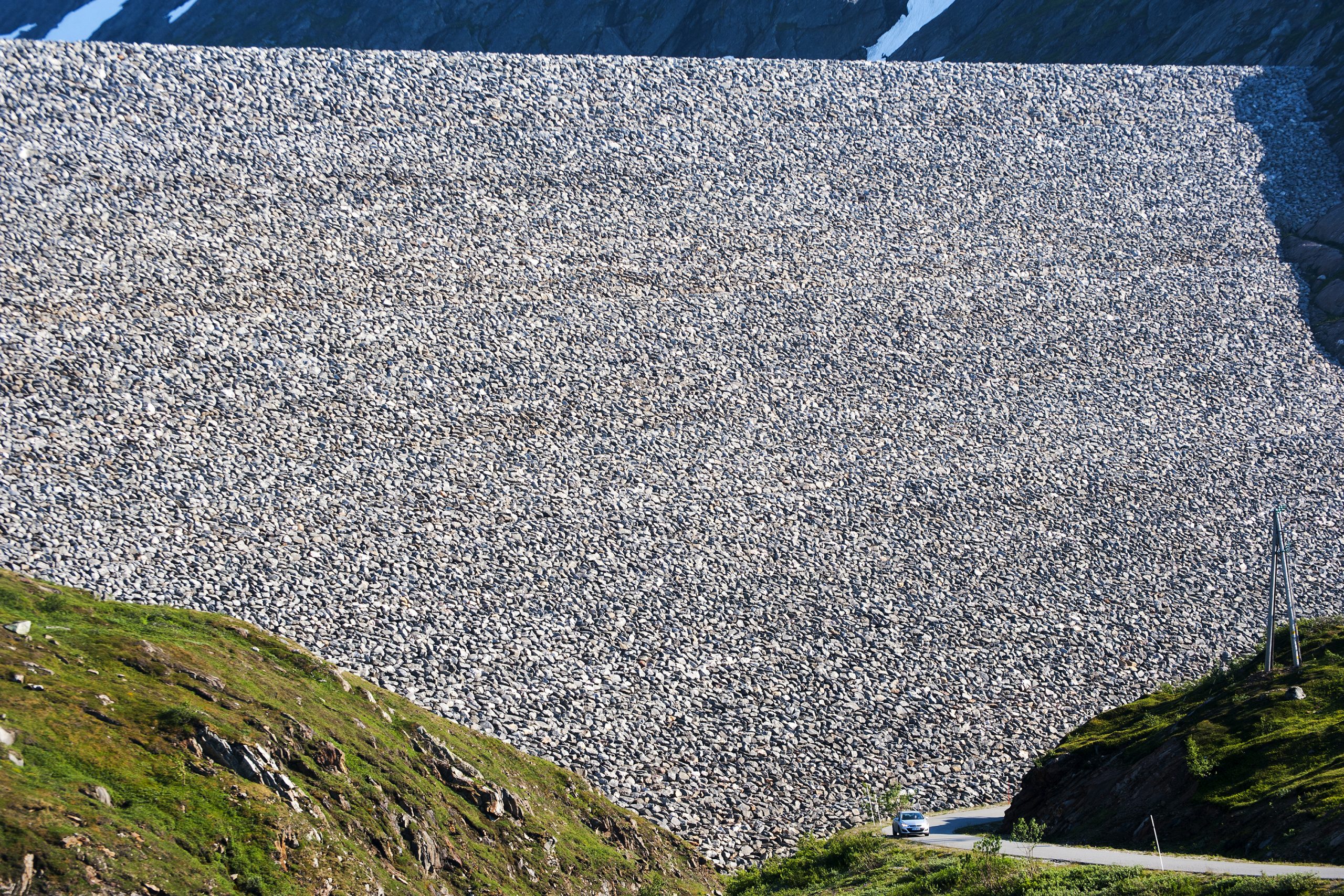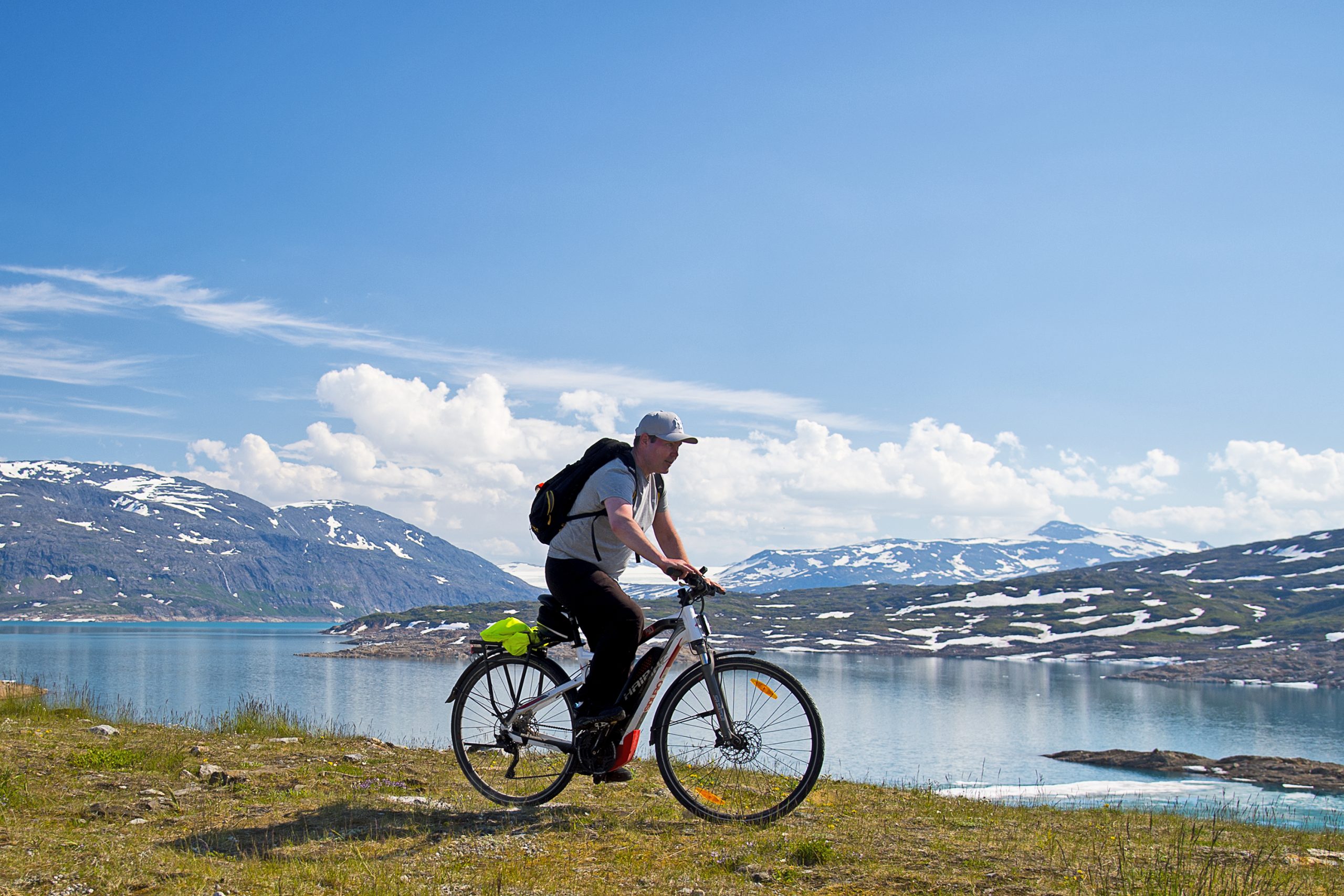 Day 2. Friday. Glomfjellet and perhaps a kayak trip
This day is set aside to visit Glomfjellet. The cycle ride itself is 24 km with some climbing. Here you really enjoy riding an electric bike.
At the top of the mountain is Glomvassdammen, the world's largest stone-filled dam. It is an enormous building that testifies to the large power development in this area. At the same time, this is a scenic area and the gateway to two national parks. Glomfjellet invites you to hike, and you can follow one of the marked trails on a long or short trip. A local guide is with you on the bike trip up to Glomfjellet. If you want to extend the trip with a hike into the mountains, you do this on your own.
In the afternoon/evening you can join a kayak trip just below Gulbrakka. The trip is 2 hours long and can be ordered as an addition to the package. You do not need a wet card to take part in this trip, which is led by a skilled guide. During the trip, you will get a bit of storytelling about the Glomfjord industrial site.
In the evening, dinner is taken at Gulbrakka. You yourself join in the cooking. The raw materials are already in place.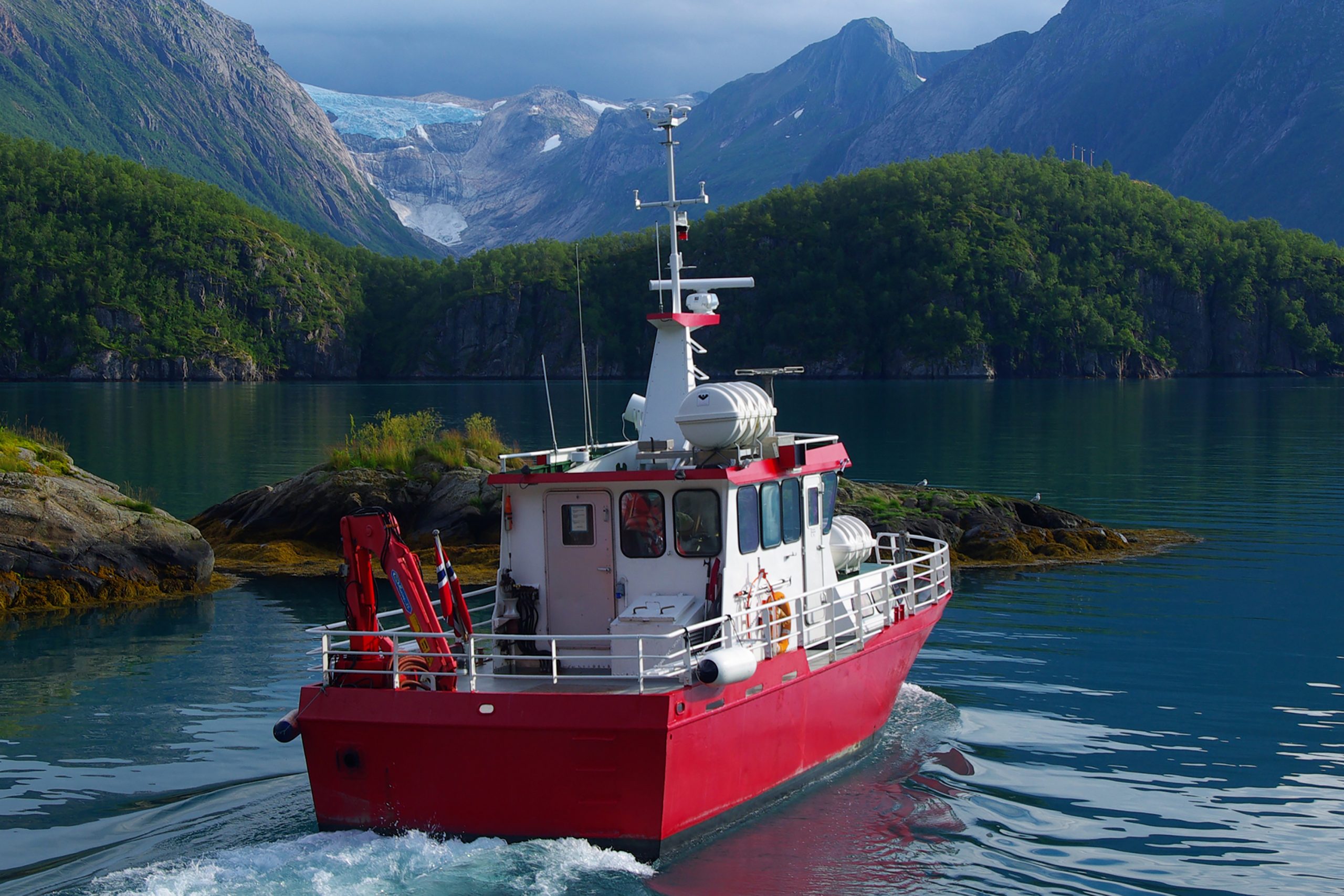 Day 3. Saturday. Visit Svartisen and a journey back in time 
You will be transported by minibus to Holandsvika, where we will board MS Isprins and be taken over to Svartisen. The crossing of the Holandsfjord takes only ten minutes and is a great experience in itself.
On this day, you can choose for yourself whether you want to join the glacier hike (extra charge) or just use the time to hike on your own up to the ice and around the area. Cafe Brestua is located on the walk from the quay to the glacier and is a good starting point for various walking tours.
The glacier hike on Svartisen is with a guide. This is a relatively demanding trip at a slow pace, so most people manage to complete it. If desired, simple climbing can be included on the ice. Normally the trip is about 8 hours, count on about 2-3 hours on the ice. Normal good form is an advantage.
We return from Svartisen early in the evening and visit Myrvoll Kulturgård where we have dinner. A visit here is like traveling 100 years back in time. There is also an art gallery on the farm. From here you leave with low shoulders.
Return to Gulbrakka, where there will be opportunities for a sauna for those who want it.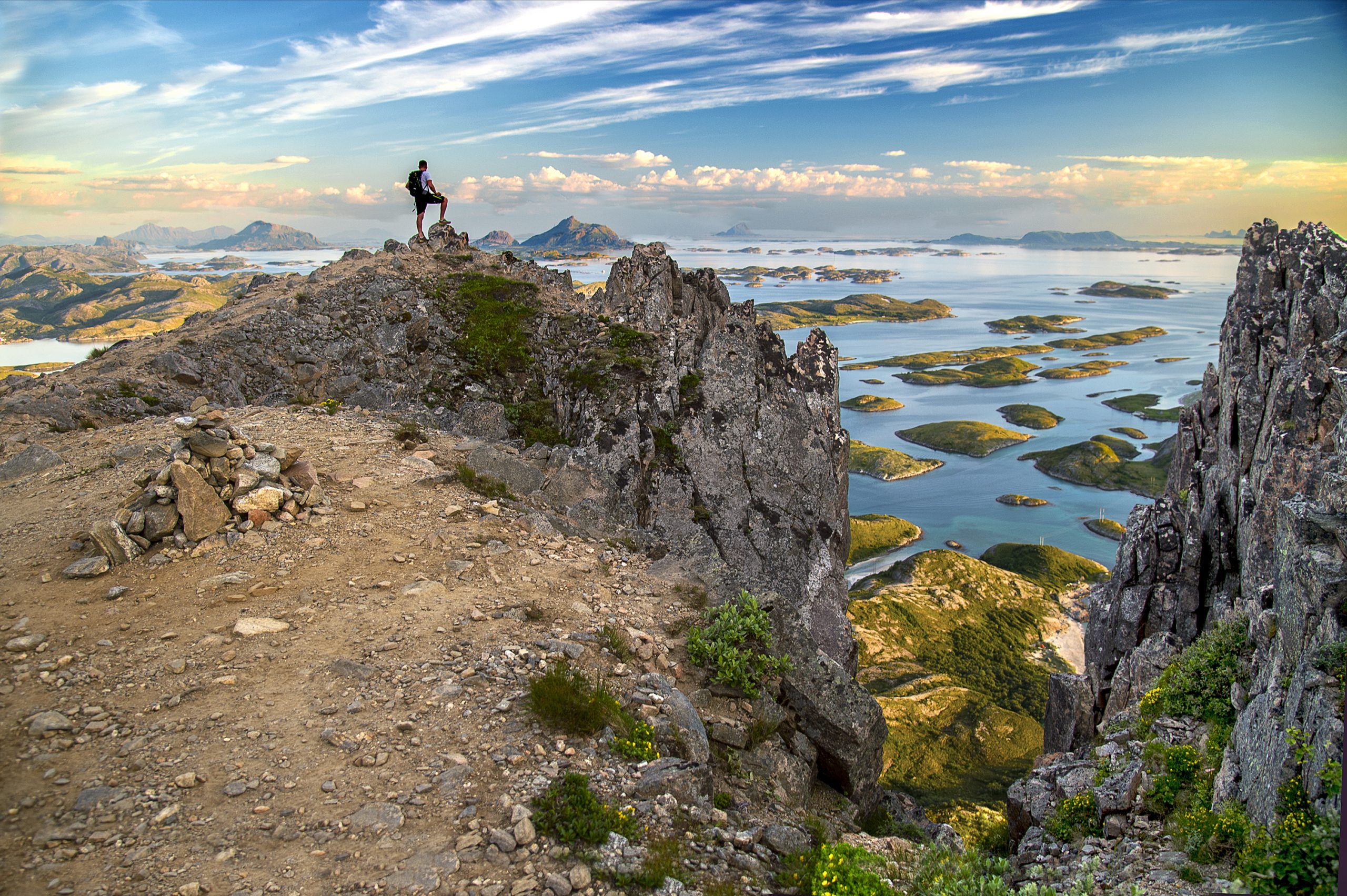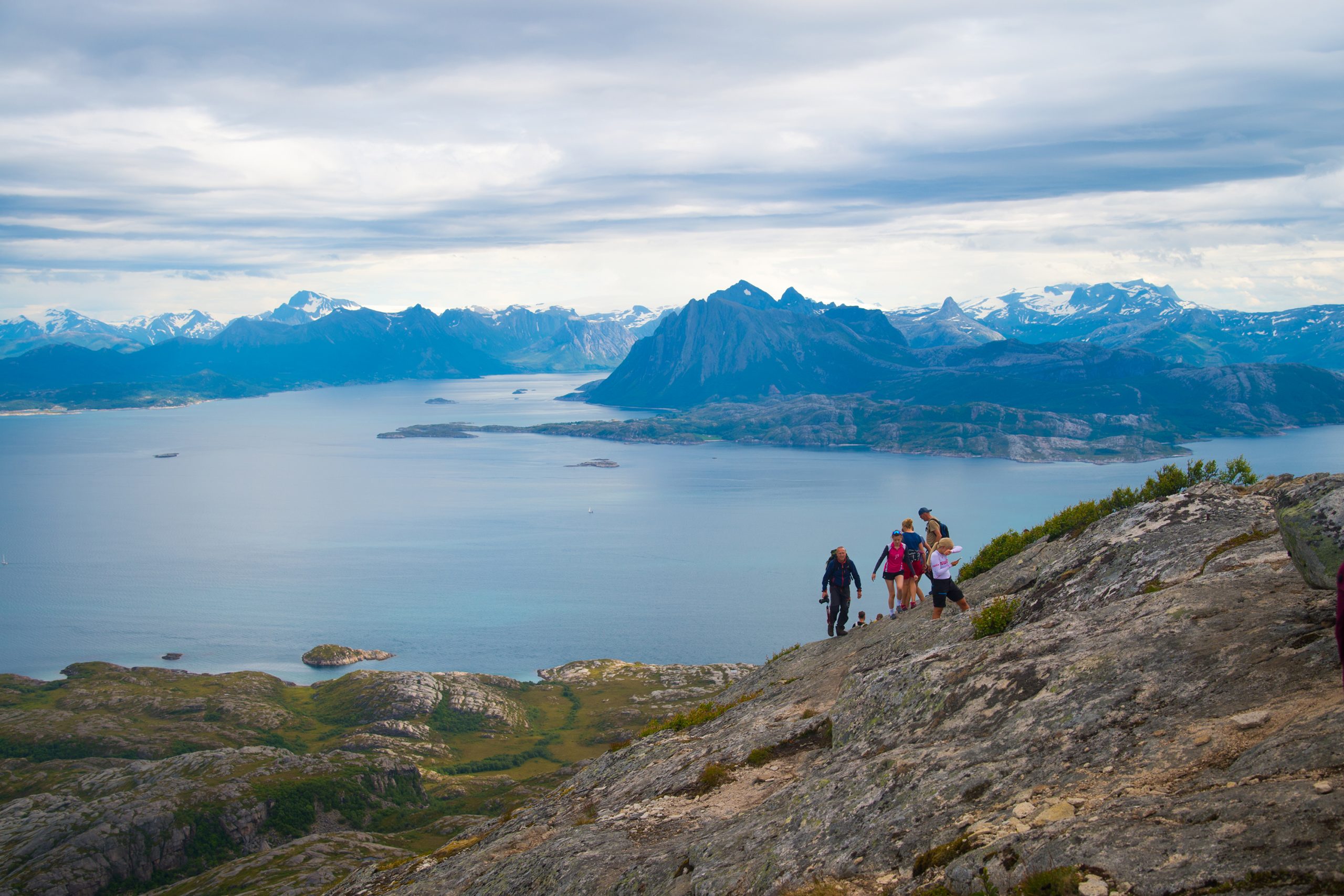 Alternative tour:
Rødøya with RIB:
Alternative trip this day is with RIB to Rødøya. Here you can choose to take the trip to the top and take in the spectacular view from Rødøyløva; possibly the coast of Helgeland finest vantage point.
Departure from Ørnes at 10.00, where you will be given a warm flotation suit and life jacket for the RIB trip. A bag with some drinks, snacks, thin fleece and a windproof jacket is recommended.
The boat trip itself is expected to be around 50 minutes each way.
When you arrive on Rødøya, you will receive good information from the boat driver about what you should bring with you in the five hours you have available.
The newly built sherpa staircase takes you up to the top at 443 m. From here you can see almost the entire Helgeland coast, the plateau of the Svartisen glacier, and if the weather is clear you can also catch a glimpse of Lofoten.
Feel free to book a lunch at Klokkergården before the return.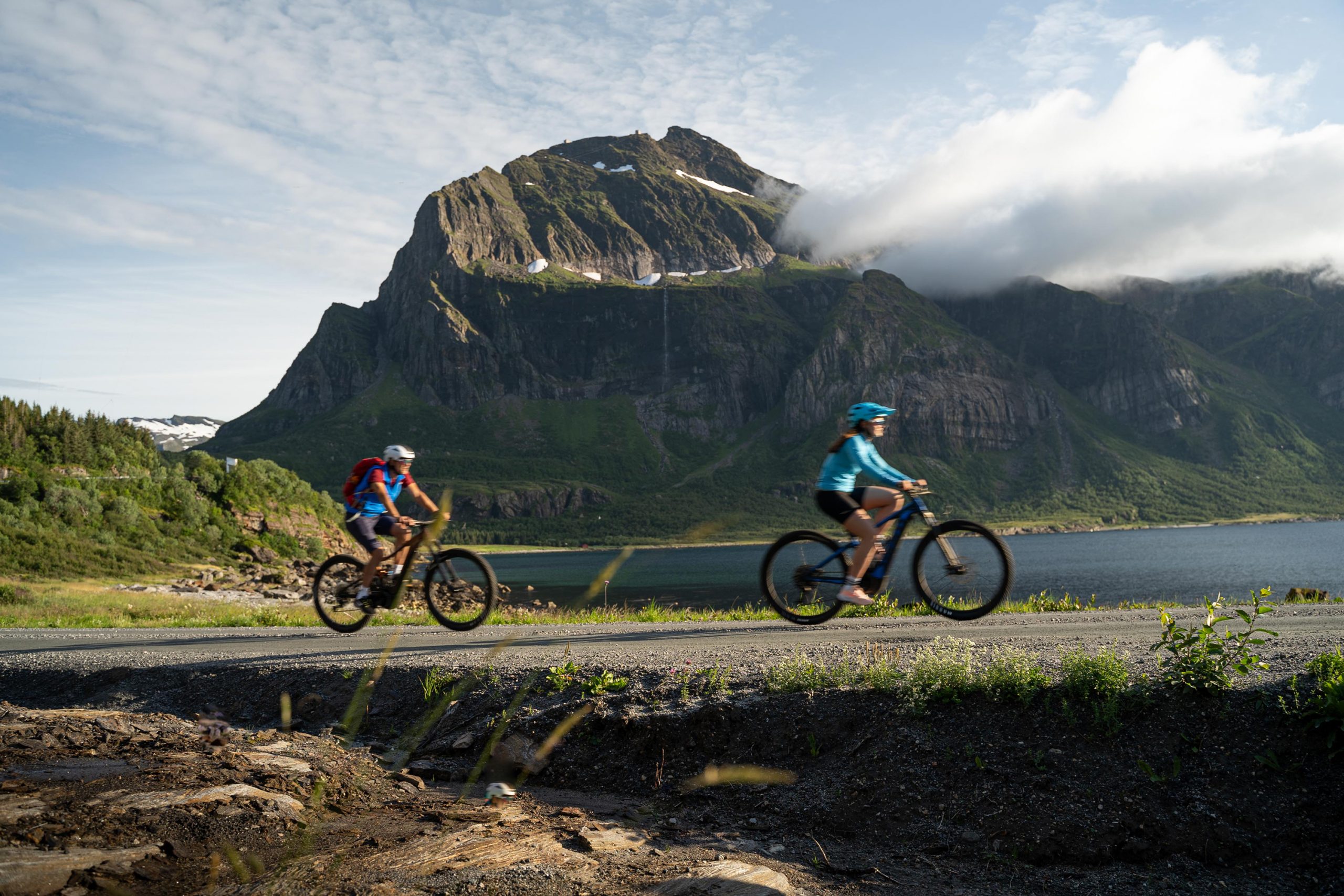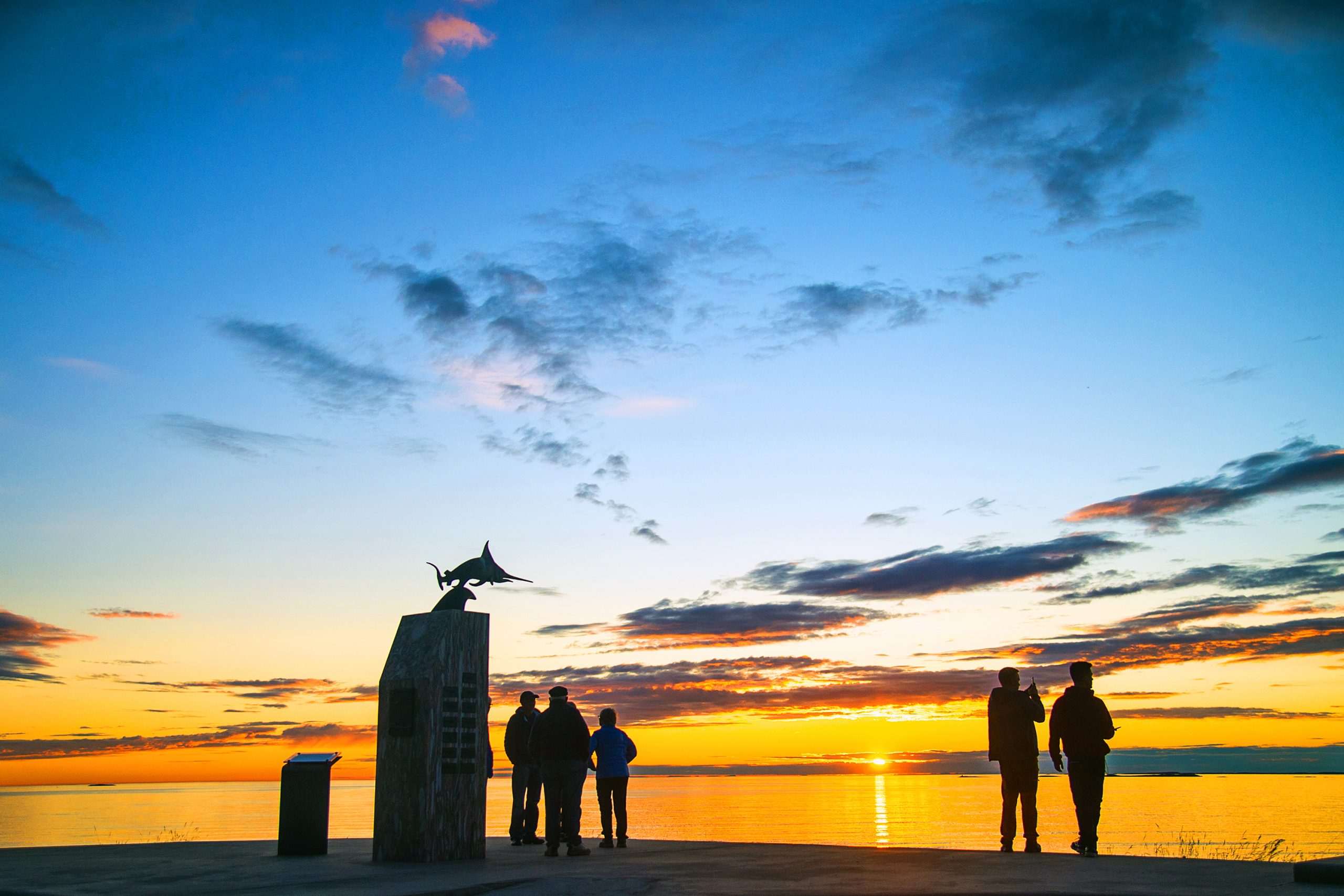 Day 4. Sunday. Glomfjord – Vassdalsvik – Ørnes
This day there will be a longer bike ride of 48 km. The day begins with you being transported by car through the Svartis tunnel (cycling is prohibited there). The cycle tour goes along the Holandsfjorden and almost to Halsa. From here you follow Fv 452 towards Vassdalsvik, where you take the ferry to Ørnes.
This trip is hilly, but with an electric bike, the journey goes smoothly. You cycle along the fjords of Holand and Bjærang, and along the way you get a great view of the Svartisen. On the tour, you pass the sculpture Varde, which is part of the Nordland Sculpture Landscape.
On this day there are opportunities for detours. Perhaps a ferry trip over to Ågskardet to have lunch at Råkkhuset - a proper American Diner. You can also extend the cycle trip by taking a detour towards Grønnøy and Åmnøy.
On this last evening, you will spend the night at Ørnes hotel, which is located close to the express boat quay, ferry and bus centre. Close to the hotel is Ørnes old trading post.
Would you like to cycle more, you can take a bike ride north along Kystriksveien. It is a flat stretch, and you cycle along the sea the whole way. On the border between Meløy  and Gildeskål is Ureddplassen (rest area). This is a great place to see the midnight sun. The trip is 26 km round trip.