6-days cruise on the coast of Helgeland
Monday 26 June -  Saturday 1 July:
Brønnøysund - Lovund - Myken - Træna - Dønna - Lånan - Torghatten - Brønnøysund.
Join M/Y Opus One on an exclusive cruise on the Helgeland coast! On this trip, we visit the beautiful islands Lovund, Træna, Myken and Dønna, before we end up at Torghatten outside Brønnøysund. We have plenty of time and will get to know the island communities. For instance; at Myken we will visit the world's first arctic whiskey distillery. There will be lots of delicious food along the way and at Dønna we will visit the world's smallest chocolate factory.
The trip leaves Brønnøysund on Monday 26 June and returns on Saturday 1 July in the morning to the same place.
M/Y Opus One is a 49-foot yacht with room for 12 passengers. There is a saloon and a spacious deck so you can enjoy most of the trip outdoors if you wish. WIFi and other facilities.
Skipper and tour guide is Per Kåre Hatten. Besides being the manager of Helgelandyacht and an experienced boatman, he runs Torghatten Camping and Strandrestaurant.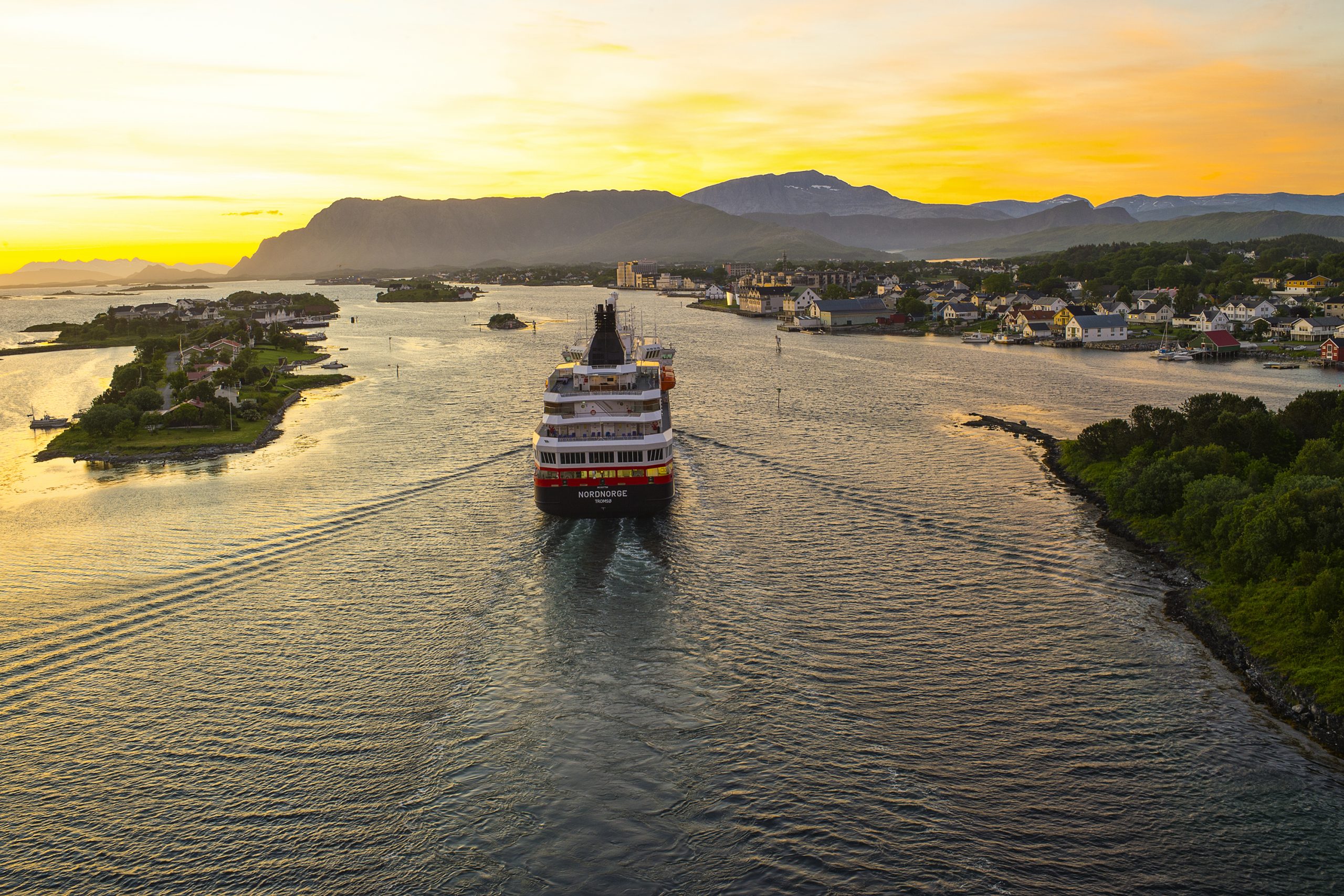 Day 1. Monday 26 June: Brønnøysund - Forvik - Lovund
Departure from Brønnøysund quay (guest quay in the town centre) at 18.00. Dinner on your own in the center of Brønnøysund (not included).
We arrive at Handelsstedet Forvik after approximately 45 minutes. The more than 200-year-old trading post is in full operation with both accommodation, restaurant and an exciting coffee roastery, which we visit.
Then we set course for Lovund and have a great cruise through the beautiful archipelago on the Helgeland coast. We pass, among other things, Rosøya, which was the scene of the Rigel disaster during the Second World War. In the east we see De Syv Søstre and in the northwest Lovund awaits. The boat trip from Forvik to Lovund takes about two hours. In the evening we will be served supper at the Lovund hotel.
Lovund hotel is our base for the next few days. Here we live comfortably and enjoy lovely food in the evenings.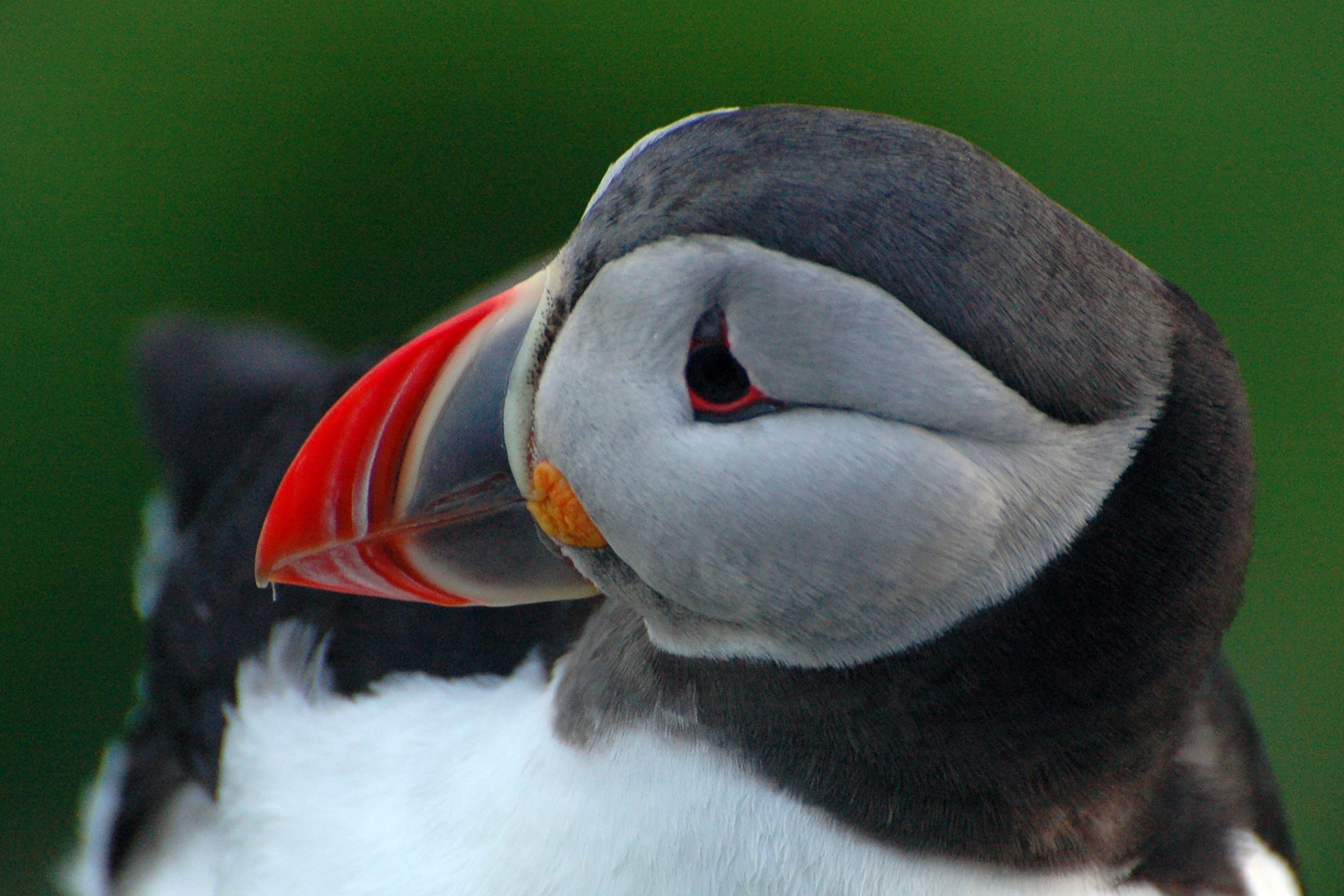 Day 2. Tuesday 27 June: Lovund
Lovund is a unique island, known as a pioneer in modern aquaculture, but also for its large puffin colony. There are almost 500 people living on Lovund. There is no unemployment, great prosperity and no emigration. The average age of the population is 30 years. All this is due to the aquaculture industry.
After breakfast we get a little tour of the island with a local guide who tells us a little about daily life at Lovund.
The rest of the day you may dispose of as you like. You can choose to take it calmly with some short hikes to familiarize yourself with the island. Or you can go longer walks. If you are looking to cover altitude meters you can go for a hike at Lovundfjellet (628 m.h.). This is a slightly demanding trip that takes 2-3 hours each way.
Day 3. Wednesday 28 June: Træna and Sanna
There are many viable island communities on the Helgeland coast and Træna is definitely one of them. Træna is its own municipality and Norway's oldest fishing village. Most of the inhabitants live in Hustad, which we visit first.
We begin with a trip to the Træna museum, where we see the exhibition "Træna - Hawaii". A powerful story about a brother who emigrated to America and a sister who stayed on Træna − and a camera that arrived in the mail. After the museum visit, we walk the 20 minutes to the Petter Dass chapel and enjoy the view towards Sanna.
We eat lunch at the local restaurant Havfolket, before we board the boat and set course for Sanna.
Kjærlighetsstien ("the path of love") is a great hiking trail that goes around the whole island of Sanna. Or you can go up into Kirkhelleren, a 45 meter deep and 20 meter wide cave. The Gompen/NATO station is a 300 meter long tunnel. Gompen is the highest peak you can reach without climbing equipment. We take our time to explore this extremely beautiful island.
The voyage from Lovund to Træna takes approximately 45 minutes. The boat trip between Hustad and Sanna is no more than eight minutes.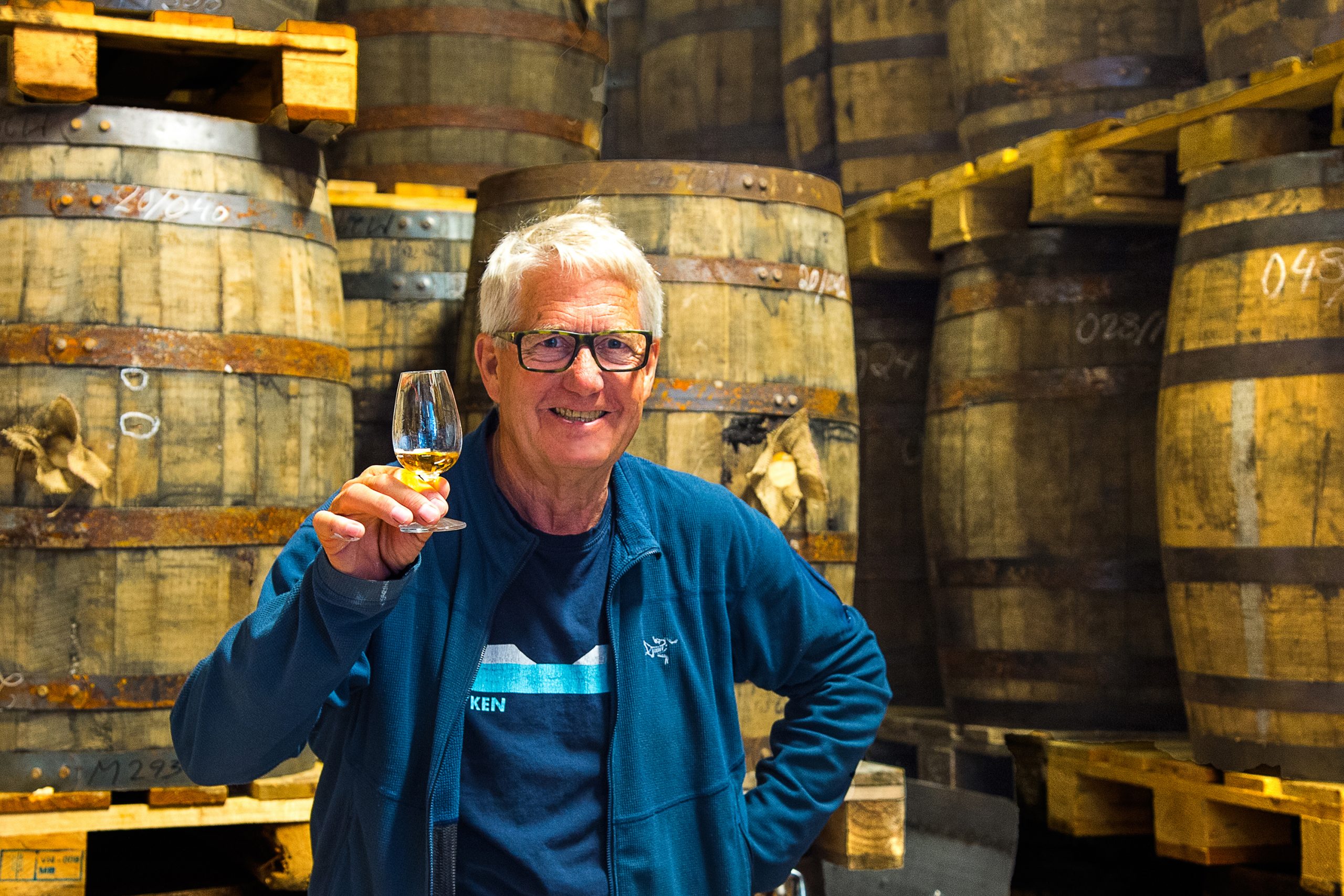 Day 4. Thursday 29 June: Lovund - Myken - Lovund
This day we sail north and even further out to sea. We are going to Myken. 14-15 people live out here, but in summer the island bustles with life. The island has its own shop, an impressive restaurant and not least the world's first Arctic whiskey distillery! We visit the distillery and get to taste its whiskey. The latest addition here is the "Myken Cathedral" which will store 10 years' production of whisky.
We also visit Myken Seng og Suppe where we have lunch. A fun place located in the disused school, and where you can rent a vintage caravan which is located in the gym hall.
After an eventful day on Myken, we return to Lovund in the evening.
The voyage from Lovund to Myken takes 1 hour and 15 minutes each way.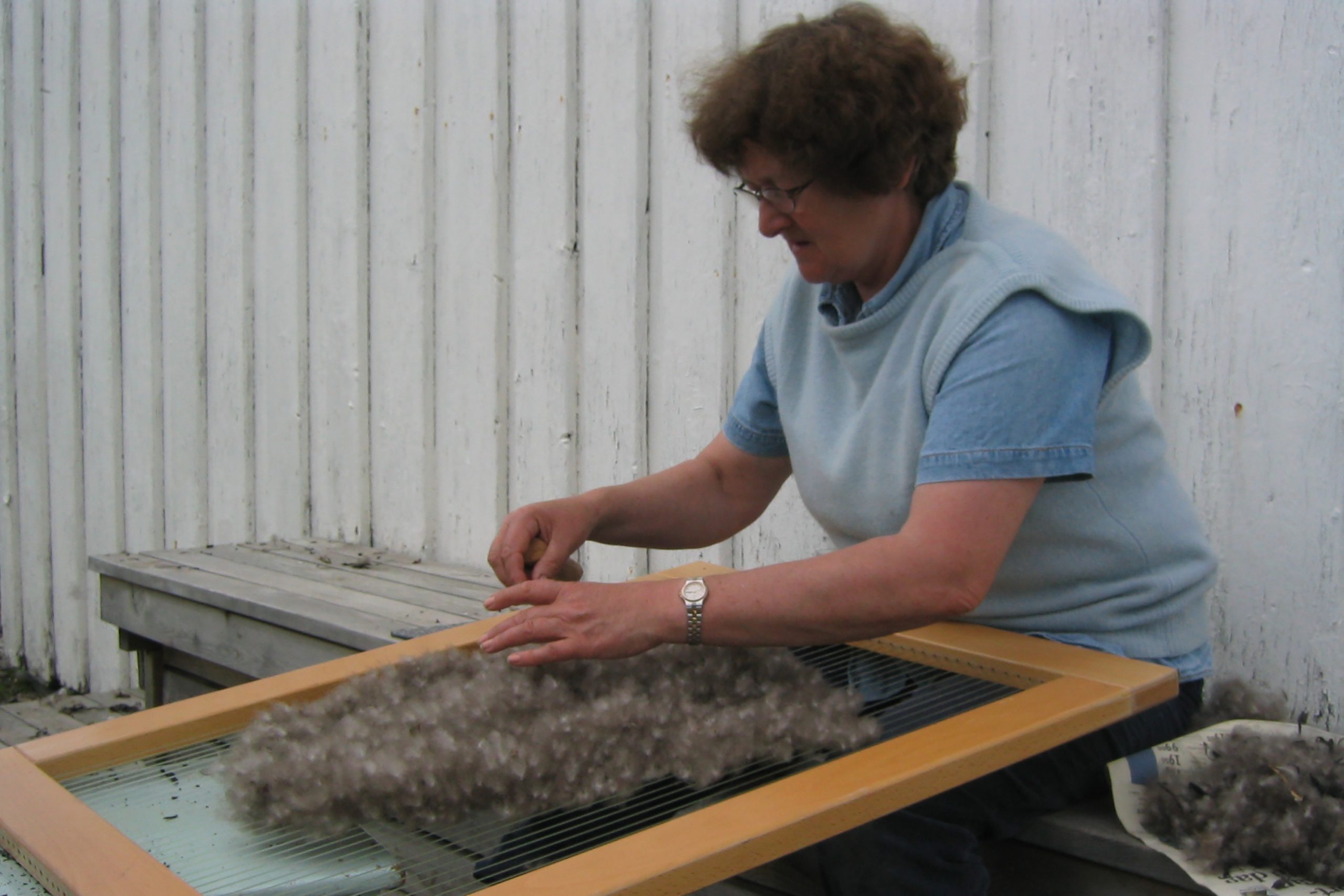 Day 5. Friday 30 June: Lovund - Dønna - Lånan - Torghatten
The journey back to Brønnøysund, or more precisely Torghatten, will be a nice trip where we will make several stops along the way.
On Dønna we visit Sjokoladebrygga, an idyllic place with organic chocolate named after the mountains in Helgeland There will be coffee and organic chocolate tasting.
Once we arrive at Torghatten, there will be opportunities for a selfie with the Torghatten hole in the background, before we dock at Strandrestauranten. Here we end the trip with a feast!
Accommodation this last evening will be here at Torghatten in apartments/cabins with hotel standard.
Day 6. Saturday 1 July: Torghatten - Brønnøysund
After breakfast, it will be possible to hike up to Torghatten, before we are transported back to Brønnøysund town center. At the traffic terminal there are opportunities for storing your luggage if you want to stroll around Brønnøysund before departure. Arrival Brønnøysund at. 12.00.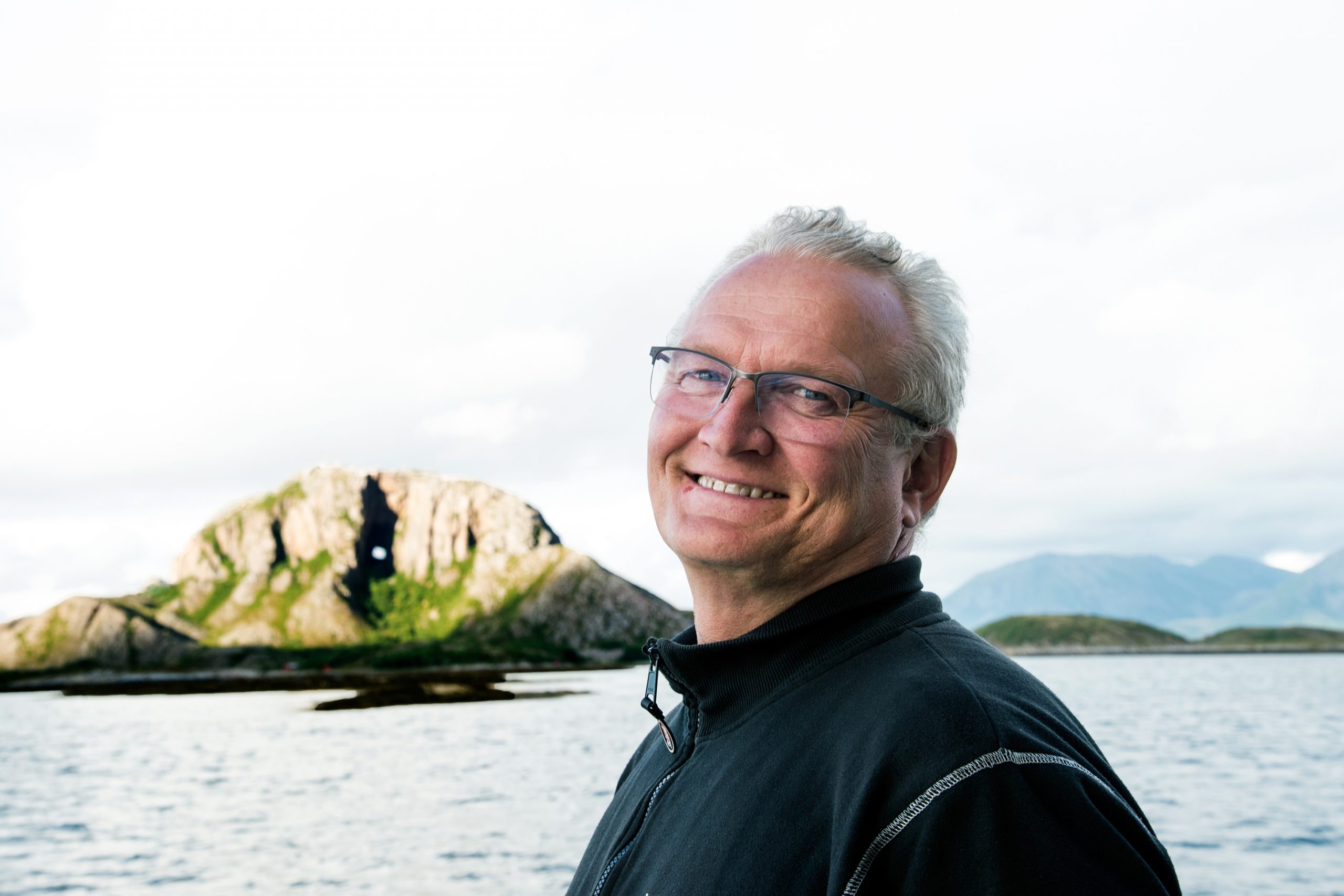 Prices:
Per person in double room NOK  24 850
Addition for single room NOK 3680
The price includes:
5 overnight stays. 5 breakfasts. 4 dinners. 4 lunches and one evening meal. All entrances to museums and local guides, as described in the program. Transport from and to Brønnøysund. Skipper/guide for 5 days from Brønnøysund to Torghatten. Visit at Sjokoladebrygga at Dønna.
The price does not include:
Drinks with the food are not included. The price does not include the journey to and from Brønnøysund.
The journey to and from Brønnøysund:
If you drive your own car, we recommend that you drive Fv17 Kystriksveien which starts in Steinkjer. You can also travel by train and bus (train to Grong and further by bus to Brønnøysund). The fastest way to get to Brønnøysund is by plane www.wideroe.no It is only 4-5 minutes by taxi from the airport to the center of Brønnøysund. Hurtigruten can also be a great alternative - see www.hurtigruten.no or www.havilavoyages.com
Feel free to contact us if you have any questions: email post@kystriksveien.no or call +47 74 40 17 17.
NB! only 12 places.