Kystriksveien by car: 5-day tour suggestion
Most people travel Kystriksveien by car or by bike. Below we have presented a suggestion on how to organize a car trip using 5 days.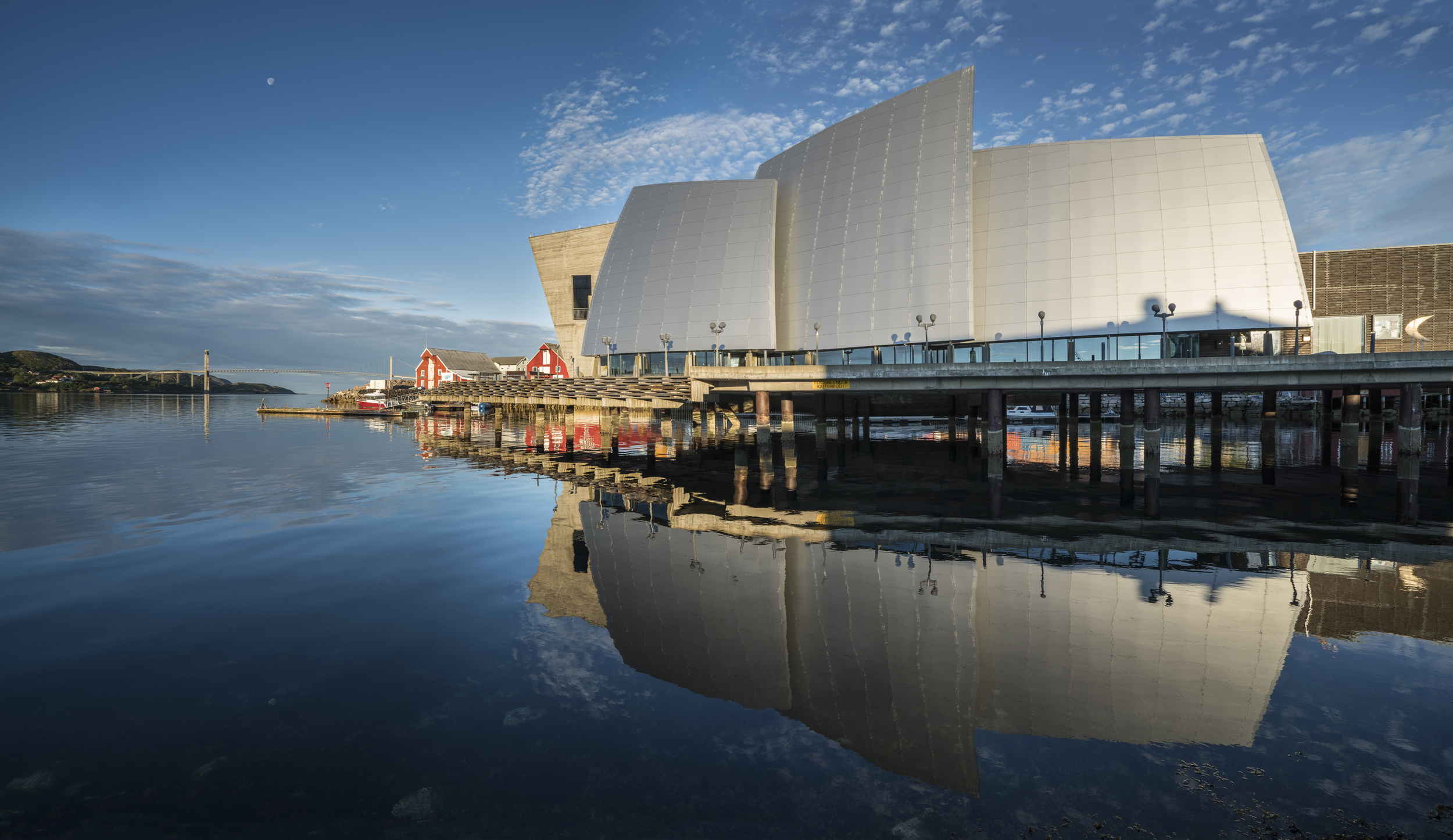 Total driving time including one ferry crossing:
Steinkjer – Namsos: 70 minutes
Namsos – Rørvik: 105 minutes
Ferry:
Timetable Hofles - Lund
Day 1: Steinkjer – Rørvik
Visit Egge Museum in Steinkjer, which was the starting point of the rebellion against the Norwegian King Olav II, known as St. Olav, in 1030. Also visit Steinkjer Church and view some amazing stained glass paintings by the Norwegian artist Jacob Weidemann, who grew up in Steinkjer.
Make a stop in Namdalseid between Steinkjer and Namsos and visit the charming cafe and glass gallery Lensmannsgården. You can also spend the night here. Along the route you will find several artists and farm shops that offer local products.
In Namsos you can visit Klompen for a great view over the fjord, the town and the salmon river Namsen. From Namsos, follow the road Fv. 769 to Rørvik. Along the way you will take the ferry between Lund and Hofles.
In Rørvik you can visit the Coastal Museum Norveg, which describes 10,000 years of local history. Make sure you visit the old trade post Berggården as well.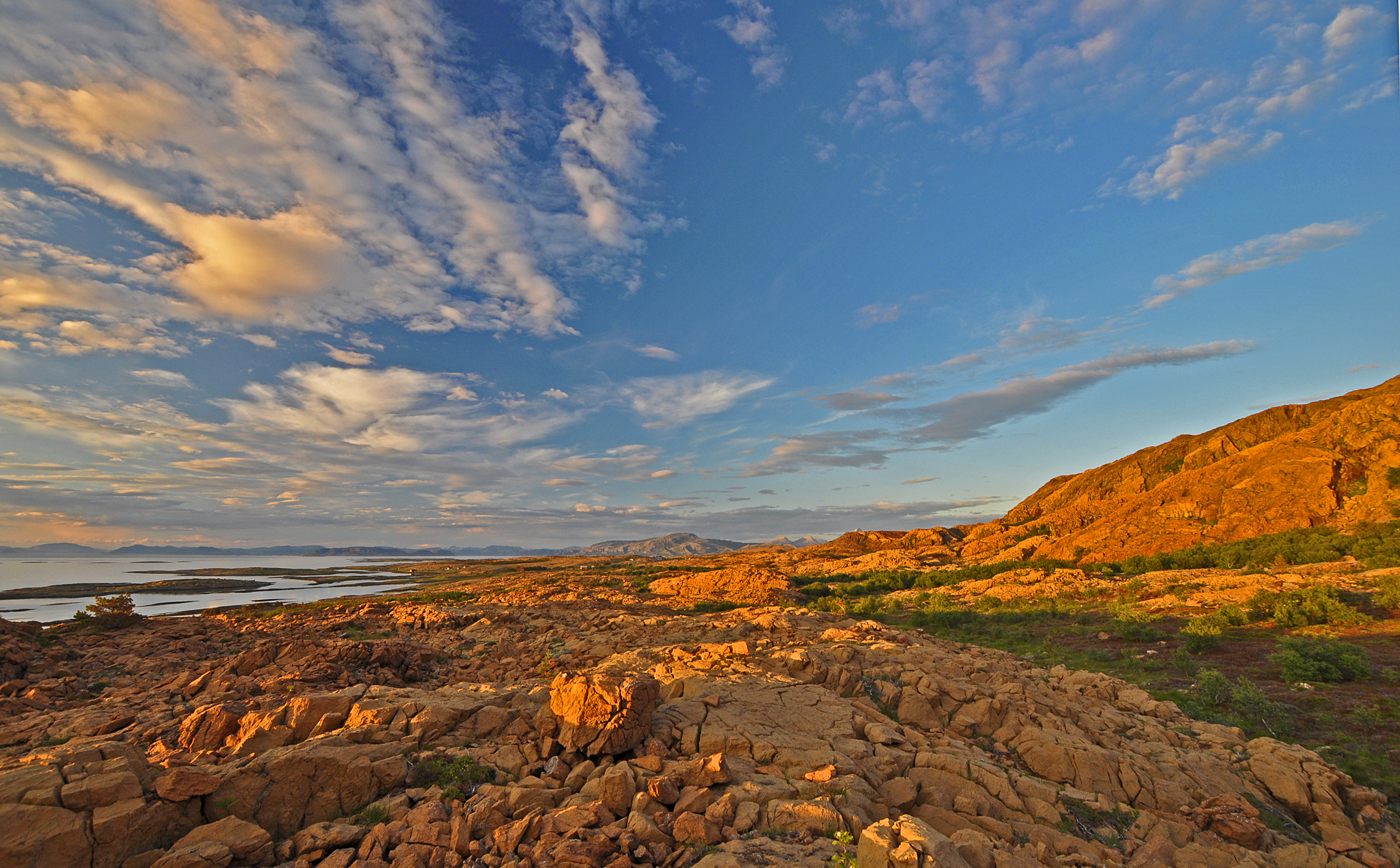 Total driving time including ferry crossings:
Rørvik - Holm: 90 minutes
Ferry Holm - Vennesund: 25 minutes
Vennesund - Torghatten: 70 minutes
Ferry:
Timetable Holm - Vennesund.
Day 2: Rørvik – Brønnøysund
Drive eastwards from Rørvik until you enter road Fv 17, then go north to Holm. This ferry crossing (around 20 minutes) takes you to Vennesund. You have now arrived on the coast of Helgeland and Sømna municipality.
The final destination of the day is Torghatten Mountain, which you get to by driving to Brønnøysund, across the Brønnøysund Bridge and over to the island. The walk up to the famous hole takes about 30 minutes each way along a nice path. On the way out to Torghatten you can visit a modern fish farm facility – an industry which is an important part of the economy in the coastal areas.
Day 3: Brønnøysund – Dønna
Return to Brønnøysund from Torghatten and head north along Fv. 17 to Horn. But first, stop at Hildurs Urterarium – a nice herb garden where you can join a guided tour or just visit the garden shop.
Take the ferry from Horn to Anndalsvåg and after a short drive you arrive at Forvik, where you take the ferry to Tjøtta. You can enjoy freshly roasted coffee at Kaffebrenneriet (the coffee roasting factory) at the old trading post just beside the ferry quay. The local museum next to Forvik is worth a visit.
From Tjøtta you will head north towards Alstahaug. Just past the ferry landing at Tjøtta is the site of the Tjøtta International War Cemetery from the Second World War. The Petter Dass Museum and church are located on Alstahaug. Be sure to join a guided tour and perhaps go for a stroll to the wharf to visit the local café.
Continue your drive to Sandnessjøen where you can take the ferry out to the island of Dønna. The ferry departs from Sandnessjøen town centre and takes you out to Bjørn on Dønna. Drive from Bjørn out to the northern tip of the island to Dønnes.
The first leg of today's trip is the return to Sandnessjøen where you will proceed north on road Fv. 17. The impressive Helgeland Bridge is located just north of Sandnessjøen. Just before the bridge, there is a sculpture entitled "Vindenes Hus" (House of the Winds), which is one of several elements of Artscape Nordland.
Once you reach Levang you will take the ferry to Nesna. This route will take you over the mountain Sjonfjellet, offering one of the most impressive viewpoints along the Coastal Road Kystriksveien. The landscape north of Sjonfjellet  is characterised by fjords, mountains and scattered settlements.
A few hundred metres north of Stokkvågen ferry quay is the site of Grønsvik Fortress, which is a nice place to stop. Here you can stroll around the German fortress from the Second World War and enjoy the view. Driving further north will take you through Aldersundet and a fabulous landscape.
The ferry from Kilboghamn over to Jektvik takes one hour, during which you will cross the Arctic Circle. Continue your drive from Jektvik to Ågskardet and take this route's final ferry over to Forøy. From here you will drive to Glomfjord. The road between Forøy and Glomfjord will take you along the Holandfjord, offering a view towards Svartisen, mainland Norway's second largest glacier.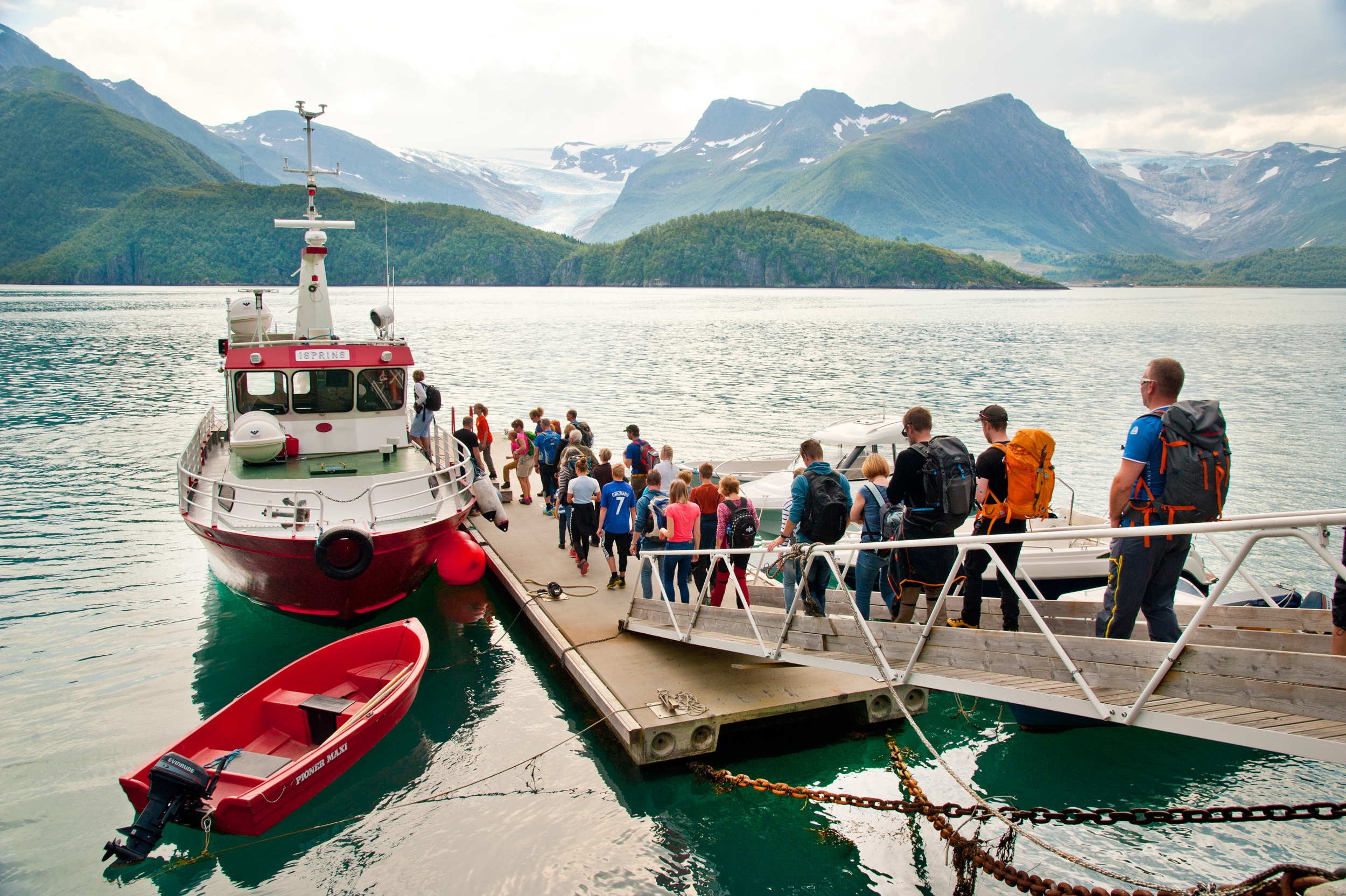 Total driving time including ferry crossings:
Glomfjord - Inndyr: 60 minutes
Inndyr - Sund: 10 minutes
Ferry Sund - Horsdal: 10 minutes
Horsdal - Saltstraumen: 70 minutes
Saltstraumen - Bodø: 45 minutes
For a list of interesting outdoor sculptures and artwork in the Nordland county, please check out Artscape Nordland.
Drive north from Glomfjord to Ørnes and continue towards Gildeskål. Just north of Reipå, you will pass Grensen (a memorial statue commemorating the sinking of the Second World War submarine Uredd), which is also a spectacular viewpoint. Just past this site you will come to Storvika, the most impressive rest stop along Kystriksveien.
Look for the sign to Inndyr at the Skaugvold junction and exit here if you wish to visit the old church at Gildeskål. A guided tour is recommended.
The trip continues by ferry from Sund to Horsdal. Drive across Sandhornøy Island and back onto fv.17. From here you continue to Saltstraumen, the world's strongest maelstrom.