THE NORTHERN TOWN OF THE COASTAL ROUTE
Bodø is the northernmost town along the Coastal Road and for many the gateway to Lofoten. This is where the Norwegian Aviation Museum as well as Saltstraumen, one of the world's strongest tidal currents, are located.
In Bodø you will find a rich cultural life, along with a large selection of eateries and shops. Bodø is the county capital of Nordland, and the home of around 50,000 people. Like Steinkjer at the southern end of Kystriksveien, the centre of Bodø was rebuilt following the Second World War. In recent years, Bodø has experienced a major expansion of the city center, including a new cultural center and a large hotel.
Bodø town is surrounded by fantastic nature. To the west lies Lofotveggen, the Lofoten mountains, and to the east lies Norway's national mountain Stetind. There are plenty of opportunities for outdoor activities; in and around Bodø town there are many hiking routes, including Rønvikfjellet and Keiservarden.
Bodø as a starting point for bicycle trips
Many people use Bodø as a starting point for bicycle trips to Lofoten, but more and more people also combine the trip with a bike ride south along Kystriksveien. Here the choices are endless - you can cycle down to Meløy and Svartisen or take the Nordland Express and land in Sandnessjøen - and cycle out of here. We give you the tips.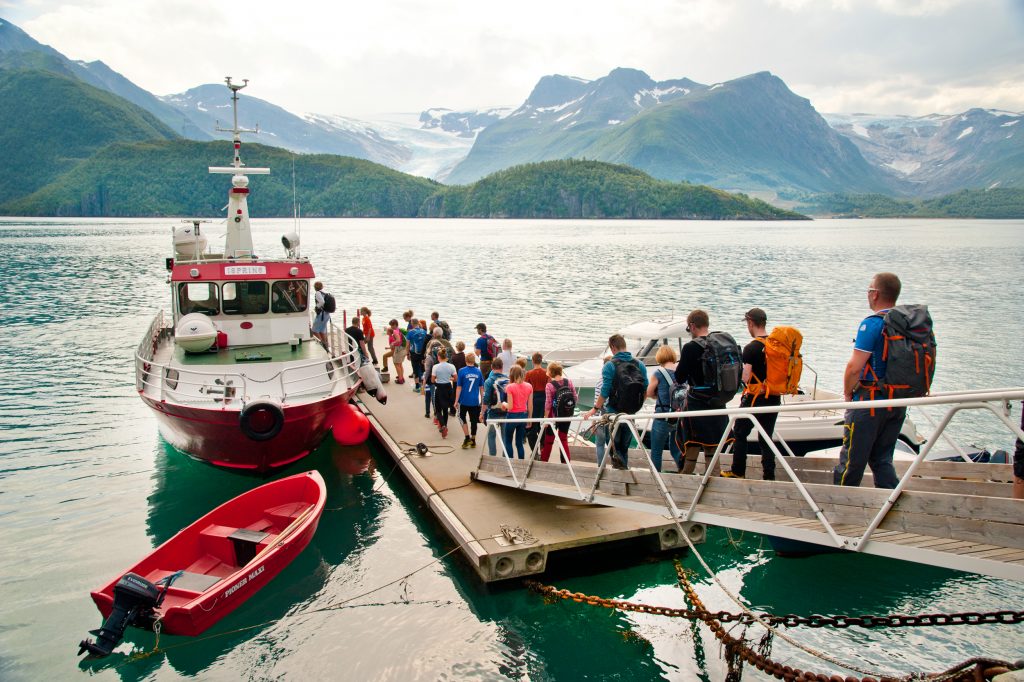 Bodø – Svartisen by bike (5 or 6 days) The bike tour goes to Saltstraumen and continues to Gildeskål with lofty mountains and long sandy beaches while ending up at Norway's second largest glacier, Svartisen. This is a bike tour with daily legs of up to 60 km and the variations in elevation make this … Read more