Namsos is a city deeply rooted in rock and roll culture, alongside a rich history in the timber industry. As the largest city in Namdalen, Namsos's origins trace back to 1845 when the decision to establish a city here was made by the Parliament.  Despite enduring several devastating fires throughout its history, Namsos's resilience shines through, epitomizing a spirit of rebirth. The city's remarkable journey includes the harrowing bombing it faced during the Nazi occupation in 1940.
Reconstruction city
Namsos, the largest city in Namdalen, was founded following a decision by the Norwegian Parliament in 1845 to establish a city at this location. Today, Namsos serves as a vital commercial center for all of Namdalen and parts of Helgeland. The city has experienced several fires throughout the years, and during World War II, it was also bombed by the Nazis in 1940. As a typical reconstruction city, alongside Steinkjer and Bodø, Namsos has been rebuilt following these devastations.
Rock City
Young boys ventured out to sea and returned with a new music style from the larger world. This musical voyage of discovery marked the beginning for many talents later associated with the term "Trønderrock."
These young musicians were eager to explore and experiment with new sounds and genres. They brought with them the inspiration they had gained from international music scenes and combined it with their own Trøndelag identity. The result was a unique form of rock music that would shape the music scene of Trøndelag.
Over time, Trønderrock has evolved to become an important part of Norwegian music history. It has inspired and influenced new generations of musicians and continues to be a source of musical expression and identity for both Trøndelag locals and music enthusiasts across the country.
This has resulted in the Trønderrock Museum, where you can delve deeper into the development of Trønderrock. The museum is conveniently located adjacent to Scandic Rock City, as fitting as can be.
Cycling in Namsos and the Namdal coast
Bicycles can be rented at Scandic Rock City via the Namsos Bicycle Center. Start your day with a delicious breakfast at the hotel and pack a nutritious packed lunch in your bag. The bikes and what you need are already outside the hotel, ready for a new day and new adventures.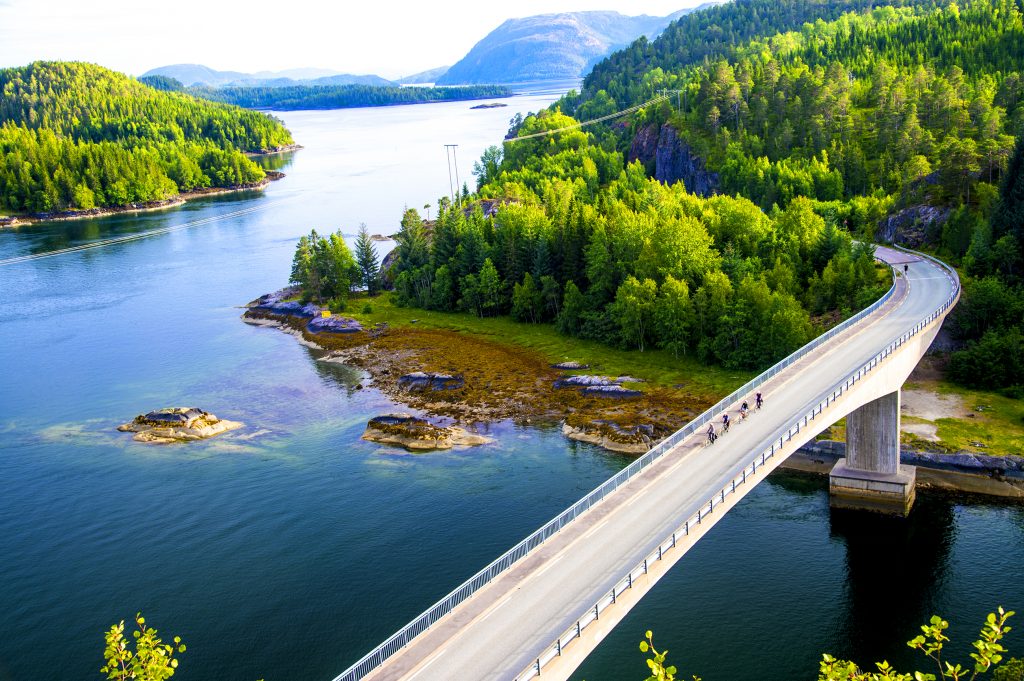 Island hopping by bike in Mid – Norway Experience Norway's most exciting and spectacular island – Leka, beautiful Abelvær, and the protected fishing village of Sør-Gjæslingan. In this suggested tour, which can be done in 4-6 days, you go from highlight to highlight along the Namdal Coast. Details -> Tour description The combination of express … Read more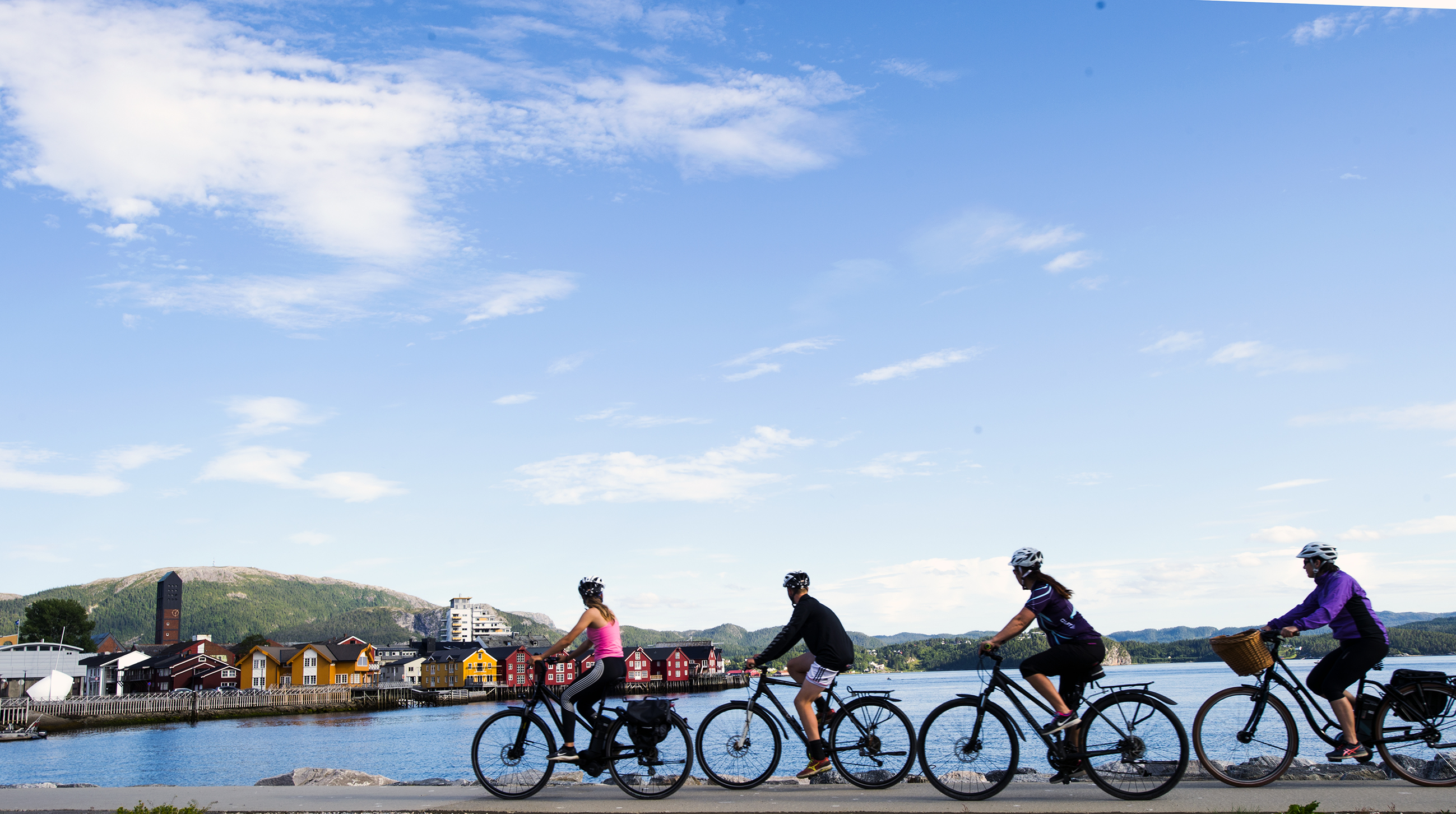 Namsos serves as the traffic hub connecting Fv17 and Fv769. There is a connection to Trondheim via ExpressBus, bus service to Steinkjer and Levanger with train connections to Trondheim. Regional airport serviced by Widerøe. Express boat service to Jøa, Abelvær, Rørvik and Leka.

Bus
Regular bus service to Namsos from Trondheim/Steinkjer (Trønderekspressen). Northbound bus service via Grong to Brønnøysund.

Express Boat
The express boat takes you to the island Jøa, Abelvær, Rørvik and Leka. The most efficient way to travel to Rørvik/Leka and ideal if you are cycling.