By bike you can experience Kystriksveien in the best way! Do you want to join a tour of the Helgeland coast, or do you dare to cycle the entire stretch? Perhaps you would like to combine cycling with glacier hiking and summit hiking? We are ready with an accompanying car, and naturally transport your luggage from place to place.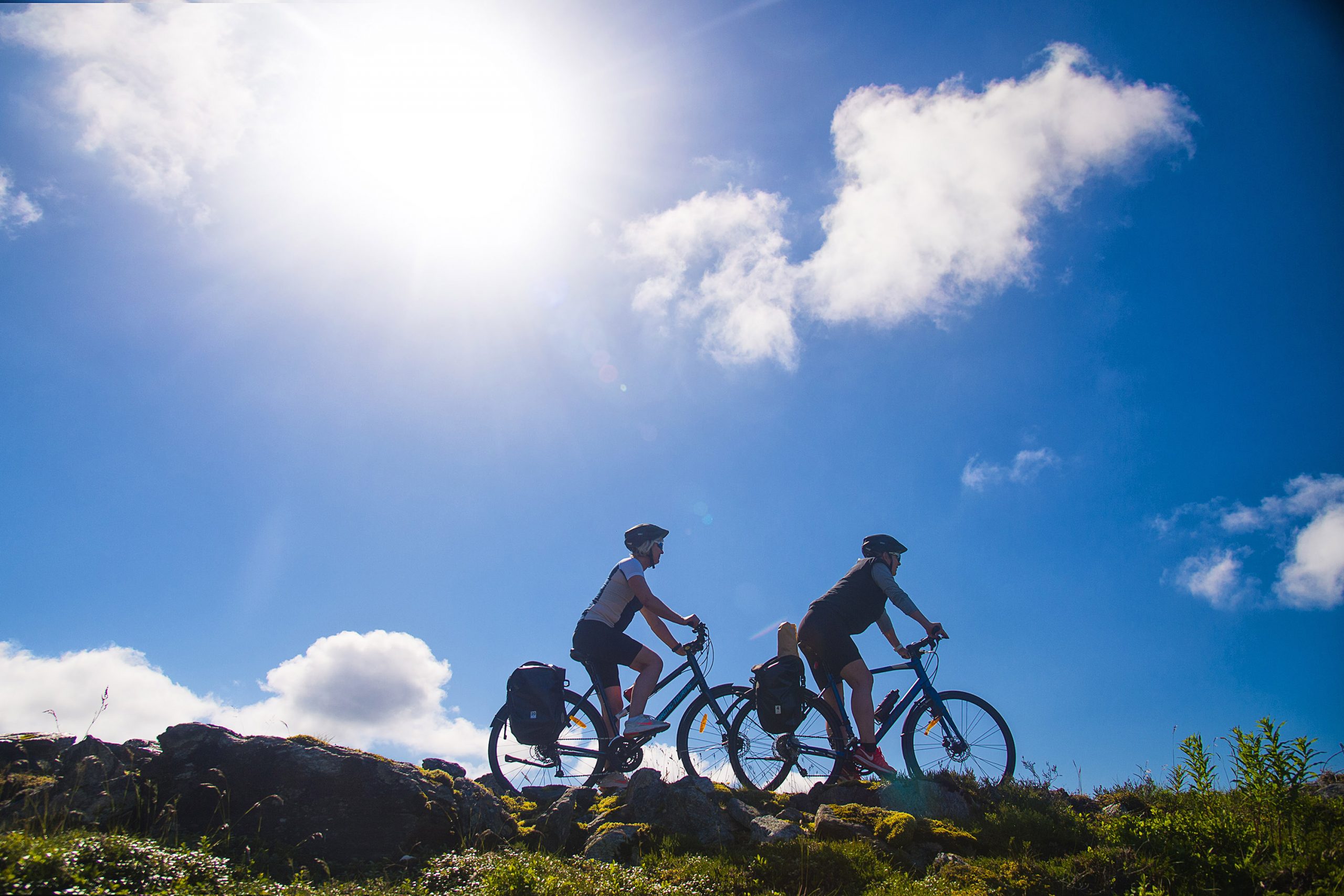 6-day cycling holiday with luggage transport on the Helgeland coast
This trip really caught on when we organized it for the first time in the summer of 2022. The trip starts and ends in Brønnøysund, and has relatively short stages and content-rich days. You cycle at your own pace, but the tour guide is never far away should anything happen. You can easily get to and from Brønnøysund with Widerøe.
From Brønnøysund every Monday throughout the summer!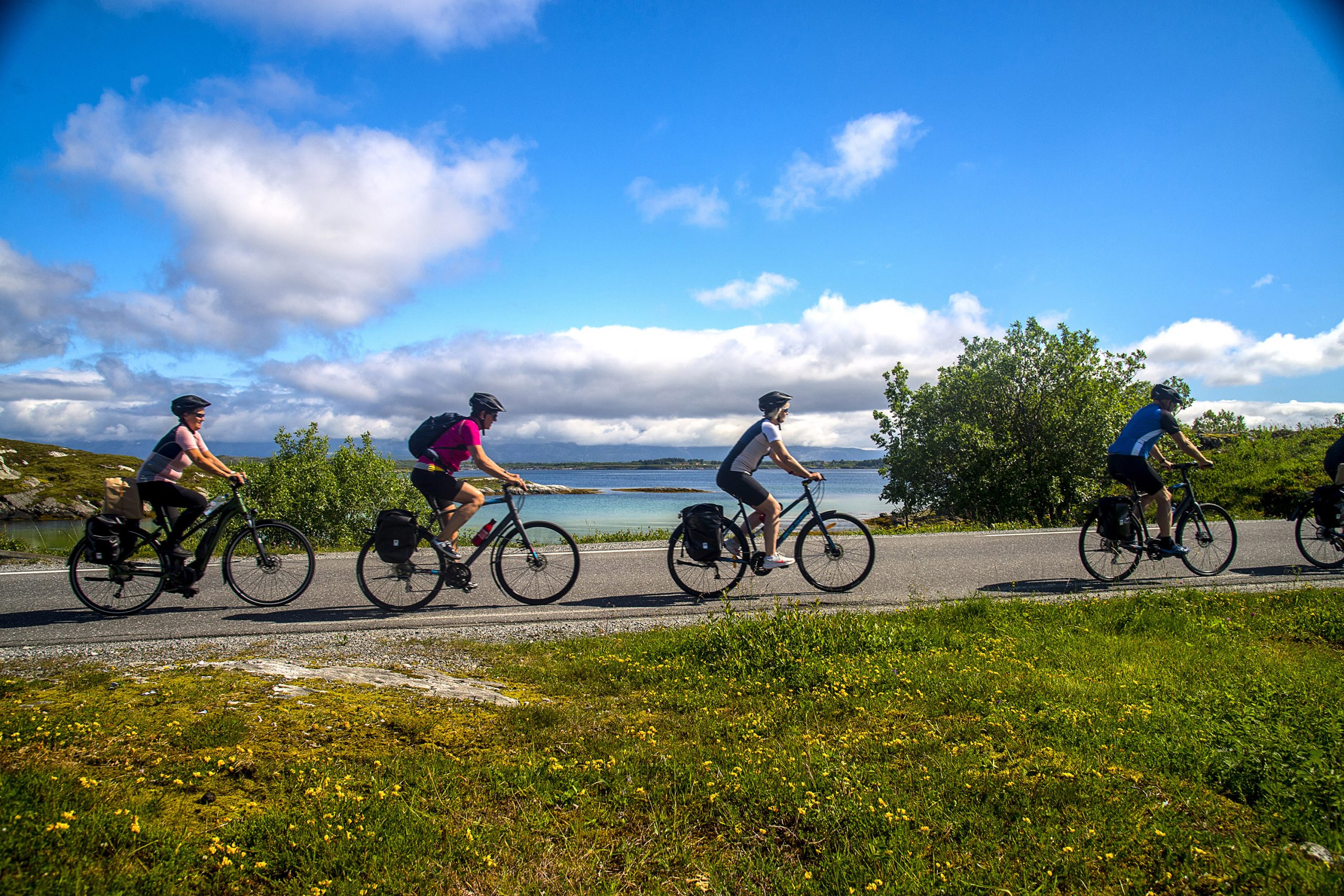 Cycle the entire Kystriksveien - with luggage transport and companion car
Join us on a 12-day cycle tour along  Kystriksveien, from Bodø to Steinkjer. Experience the world's most beautiful coast from the seat of your bike. Your luggage will be transported by escort vehicle. Also on the trip is Knut Erling Wedul as cycling guide. You are welcome to bring your own bicycle on this trip.
Start in Bodø on August 16.
Arrival in Steinkjer 27 August
Cycle trip in the Svartisen area - with luggage transfer
Join us on an adventurous bike ride in the northern part of Kystriksveien. This package includes great nature experiences with high quality electric bikes. Experience the fantastic Glomfjellet, join a glacier hike on Svartisen or a summit hike to Rødøyløva.
More information coming soon!