By cycling, you can truly immerse yourself in the beauty of the Coastal Route - Kystriksveien! Would you like to join us for a tour along the stunning Helgeland coast, or are you up for the challenge of cycling the entire route? Alternatively, you might be interested in combining cycling with glacier hiking and summit hiking adventures. Rest assured, we have a support vehicle ready to accompany you, and we'll take care of transporting your luggage from one place to another.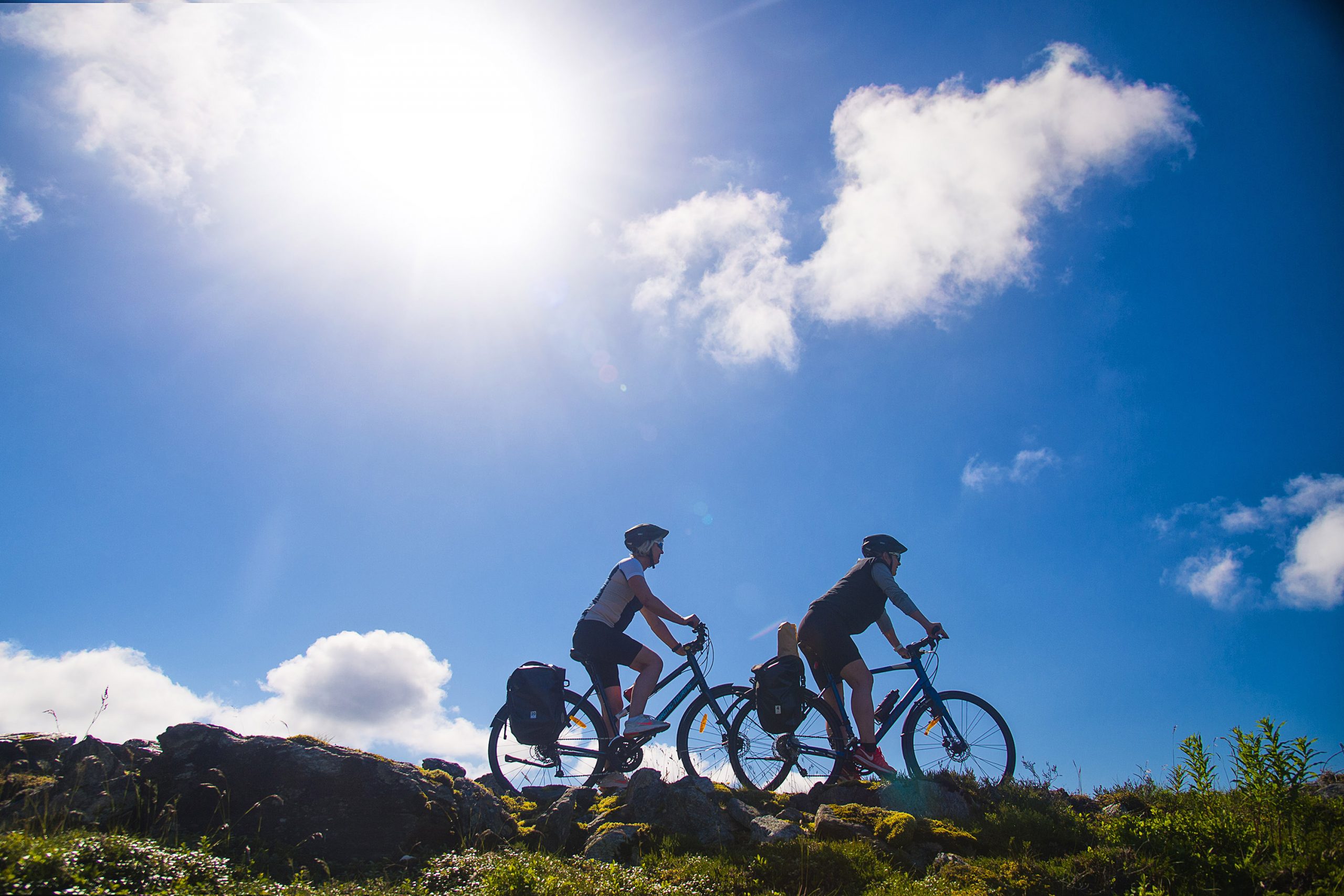 6-day cycling holiday with luggage transport on the Helgeland coast
This excursion gained immense popularity when we first introduced it during the summer of 2022. So far more than 400 people have participated on this trip. Beginning and concluding in Brønnøysund, the itinerary consists of manageable daily distances while offering a wealth of captivating experiences. You have the freedom to cycle at your preferred pace, knowing that our tour guide is always nearby should any need arise. Conveniently, transportation to and from Brønnøysund is easily accessible through Widerøe.
From Brønnøysund every Monday throughout the summer 2024!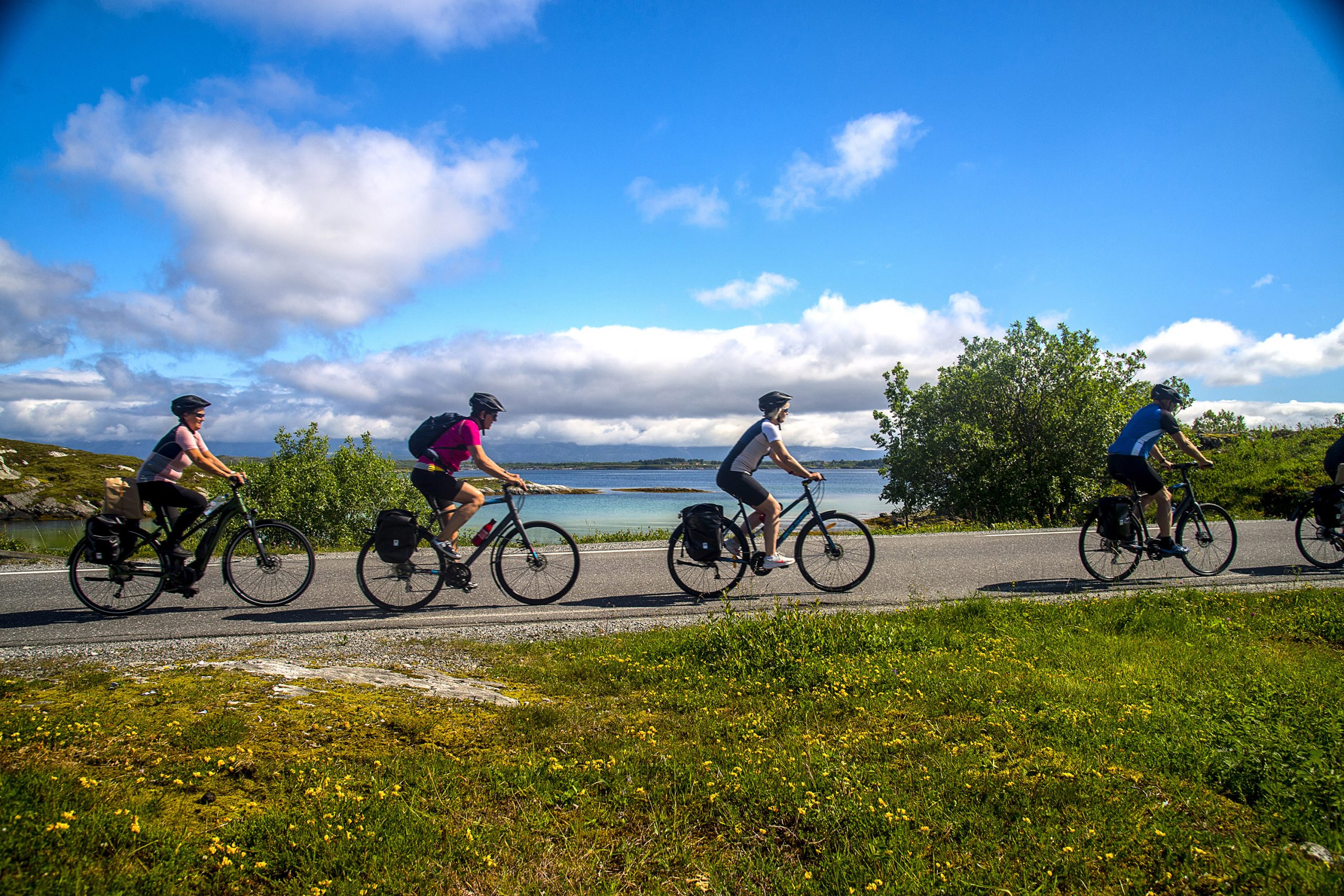 Cycle the entire Kystriksveien - with luggage transport and companion car
Embark on a captivating 12-day cycling adventure along Kystriksveien, from Bodø to Steinkjer. Prepare to witness the mesmerizing beauty of the world's most scenic coast from the unique vantage point of your bicycle. Rest assured, our dedicated escort vehicle will handle the transportation of your luggage throughout the journey. Joining you on this excursion is the experienced cycling guide, Knut Erling Wedul. You are welcome to bring your own bicycle on this trip.
Start in Bodø on August 16.
Arrival in Steinkjer 27 August
5 available spots (updated 6 June)
Two different cycle trips in the Svartisen area - with luggage transfer
Join us for an exhilarating bike expedition in the northern part of Kystriksveien, where breathtaking nature awaits. Our package offers unforgettable adventures with high quality electric bikes*. Discover the captivating mountain of Glomfjellet, participate in a glacier hike on Svartisen, or embark on a summit hike to Rødøyløva.
*You have two options to choose from: a 5-day trip with included electric bikes or a 7-day trip that returns to Bodø. The package includes regular bikes, and electric bikes can be requested for an additional fee.