An easy way to explore the coastline
Fly with Widerøe to Namsos, Rørvik, Brønnøysund, Sandnessjøen or Bodø and start your cycle trip from the airport.  You can pick up and deliver your bike at the airport. An easy way to start exploring the coastline between Namsos and Bodø.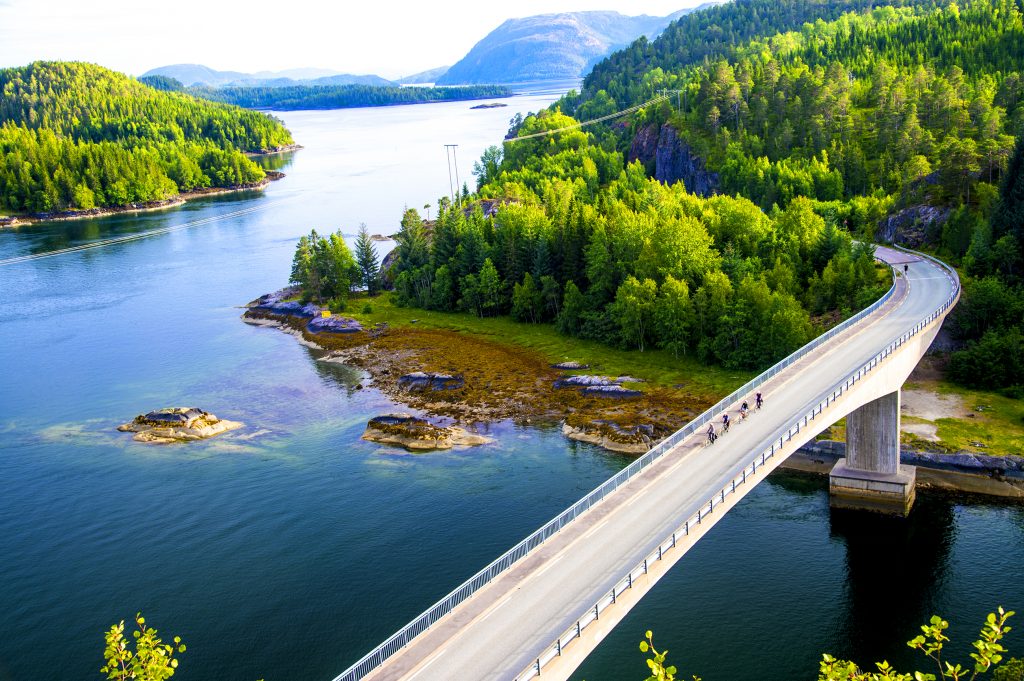 Island hopping by bike in Mid – Norway Experience Norway's most exciting and spectacular island – Leka, beautiful Abelvær, and … Read more
What is Fly & Bike ?
With Fly & Bike you can pick up and deliver your rentalbike at the airport. It is of course also possible to pick up the bike at the local dealer (in many cases the tourist office), you choose this when you book. In our online booking you may book from all airports along the coastal route !
Tourplanning and Tourist Office
We at the Kystriksveien Info-center may assist you in planning a trip along the Nordland coast between Steinkjer (Trondheim) and Bodø. If you have any practical questions about Fly & Bike and bikerentals please contact us or call +47 74 40 17 17.
Fly & Bike at the Helgeland coast
At the Helgeland coast you find the airports in Brønnøysund and Sandnessjøen, and one of the most popular routes is between these two starting points (see toursuggestion on this page).
The big advantage is that you have one-way rental between the airports, so you may pick up the bike at e.g Brønnøysund and deliver it in Sandnessjøen.
Fly & Bike at the Namdal coast
At the south part of the Kystriksveien you may use Fly & Bike at both Namsos and Rørvik airport. New in 2016 is the possibillity to have one-way rental between Namsos and Brønnøysund/Sandnessjøen. Please contact us for toursuggestion on this route.